Hello everyone, this is San Martin. Nowadays, retro style is popular, and we want to create a new "retro" interpretation. This new member of the retro product line - San Martin 42mm NH35 Titanium Diver Watch SN0125T, a bronze ring titanium submersible, We hope you like it.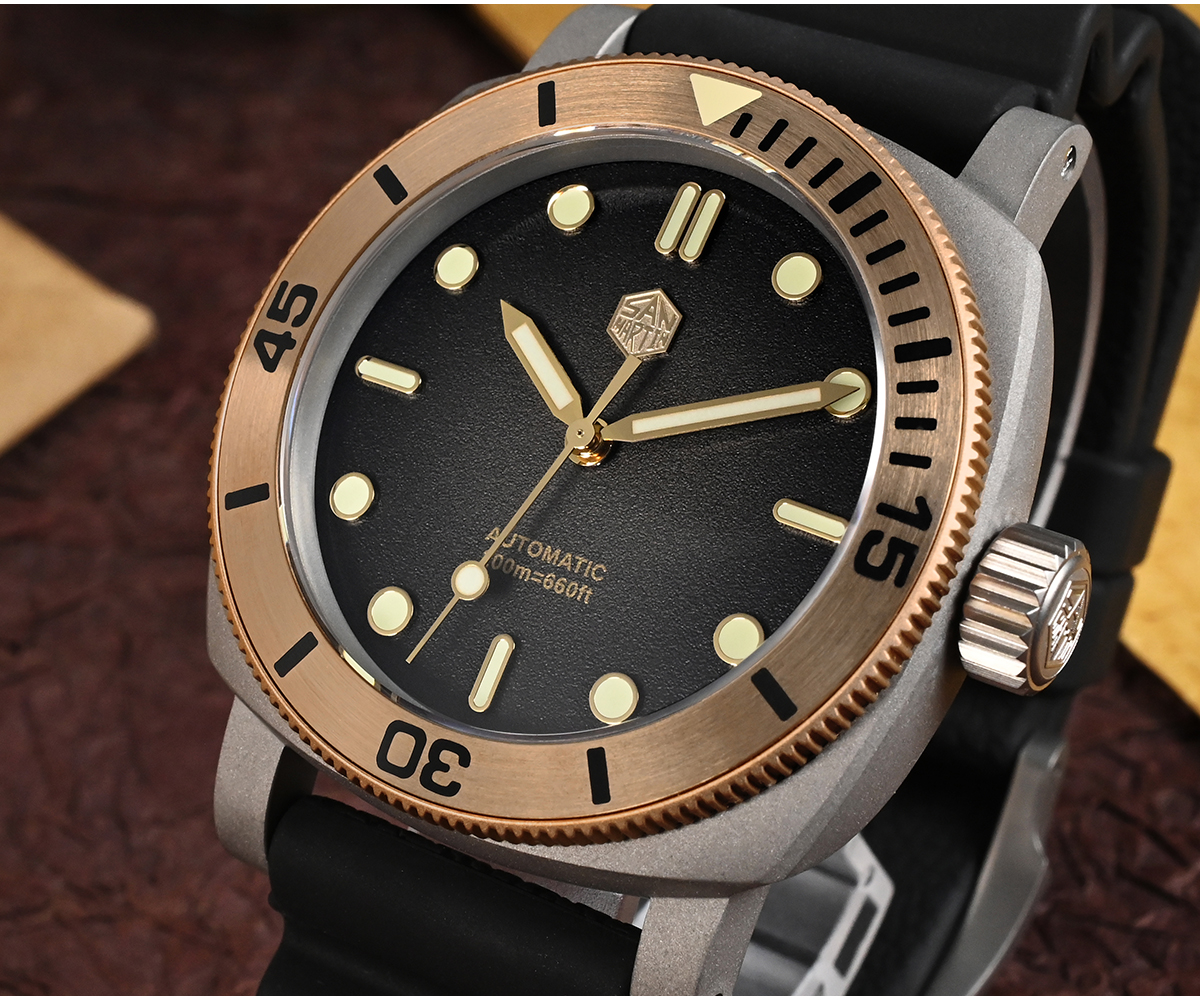 The San Martin 42mm NH35 Titanium Diver Watch SN0125T features a titanium case and bronze bezel.
Titanium metal gives everyone the impression of being a more modern watchmaking material, but its texture is very suitable for making retro items. The bronze color is yellow with red, full of old feel, exuding the breath of time.
The diving ring is made of CuSn8 imported tin bronze, and the case and bottom cover are made of secondary titanium. The skin will not come into contact with the bronze when worn, and it is uniquely skin-friendly, so friends with sensitive skin can wear it with confidence.
Pure titanium is lighter than fine steel, making the watch large but not heavy, strong enough to withstand high external pressure, and resistant to seawater corrosion.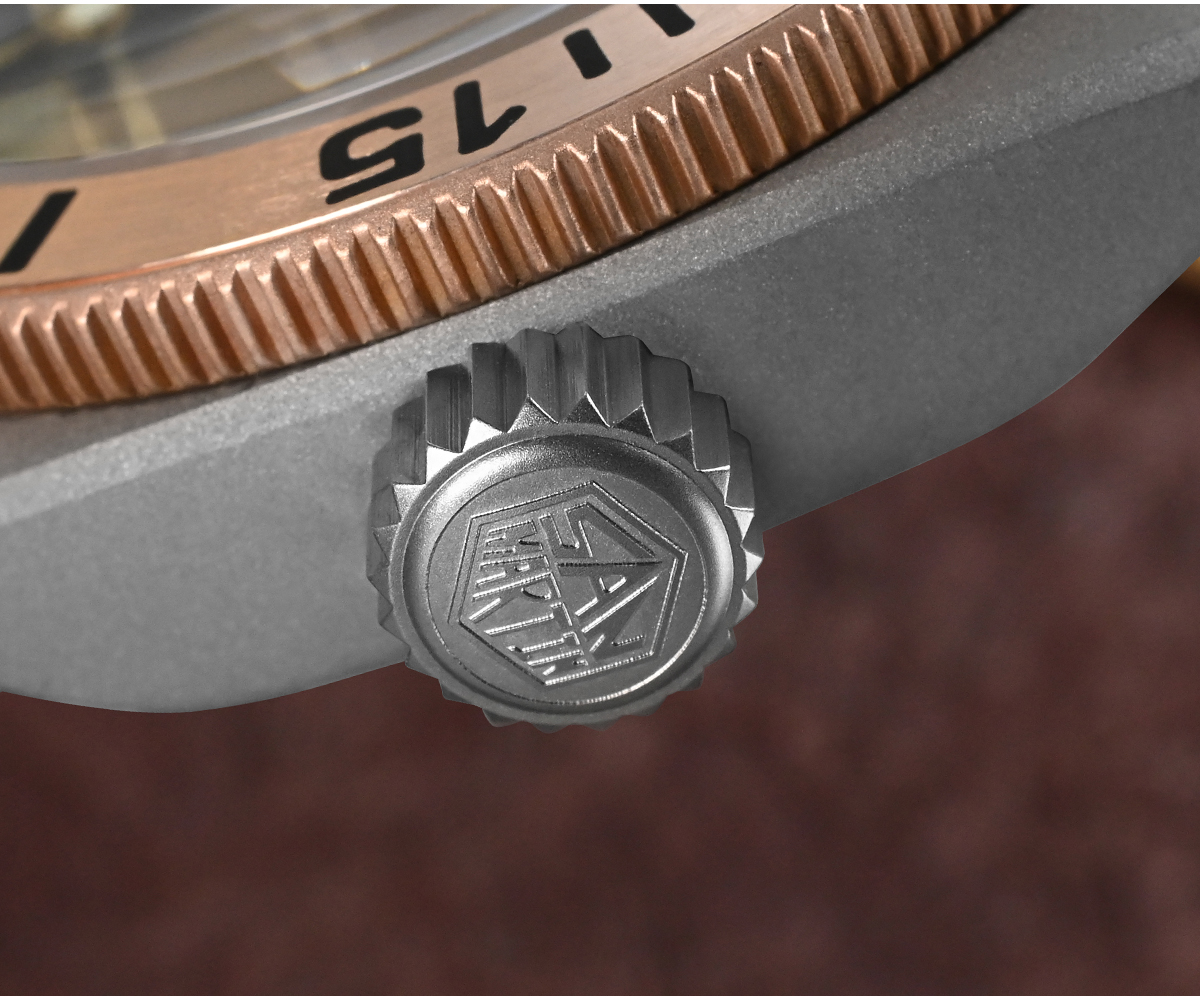 The diameter of the watch is 42mm, and the surface of the case is sandblasted, and the sand is coarser to create a rough texture like sea stones washed away all year round. The classic Italian navy watch case shape, the gray tone makes the bronze ring more eye-catching, and the overall look has a sense of antiquity that has gone through vicissitudes of life.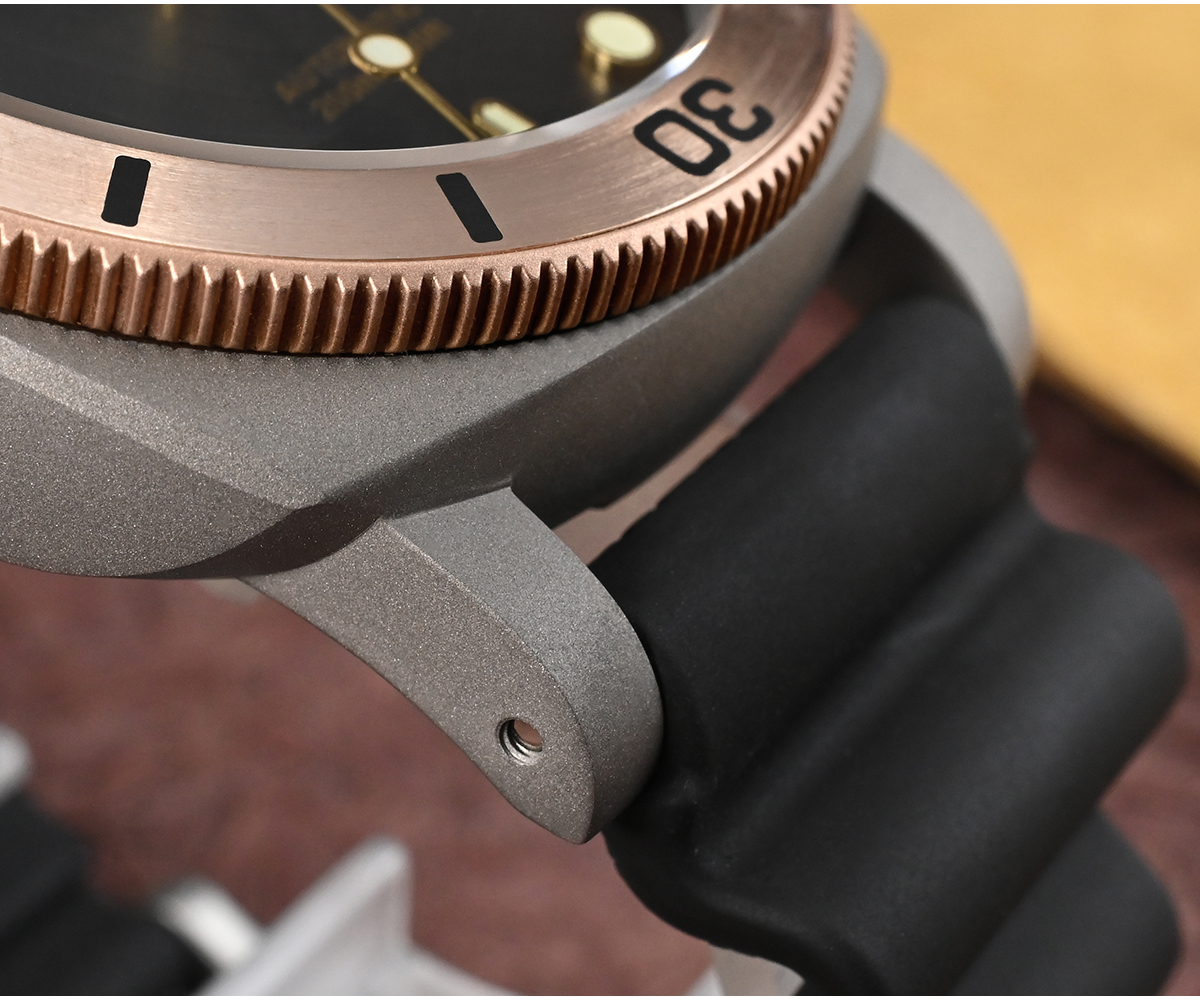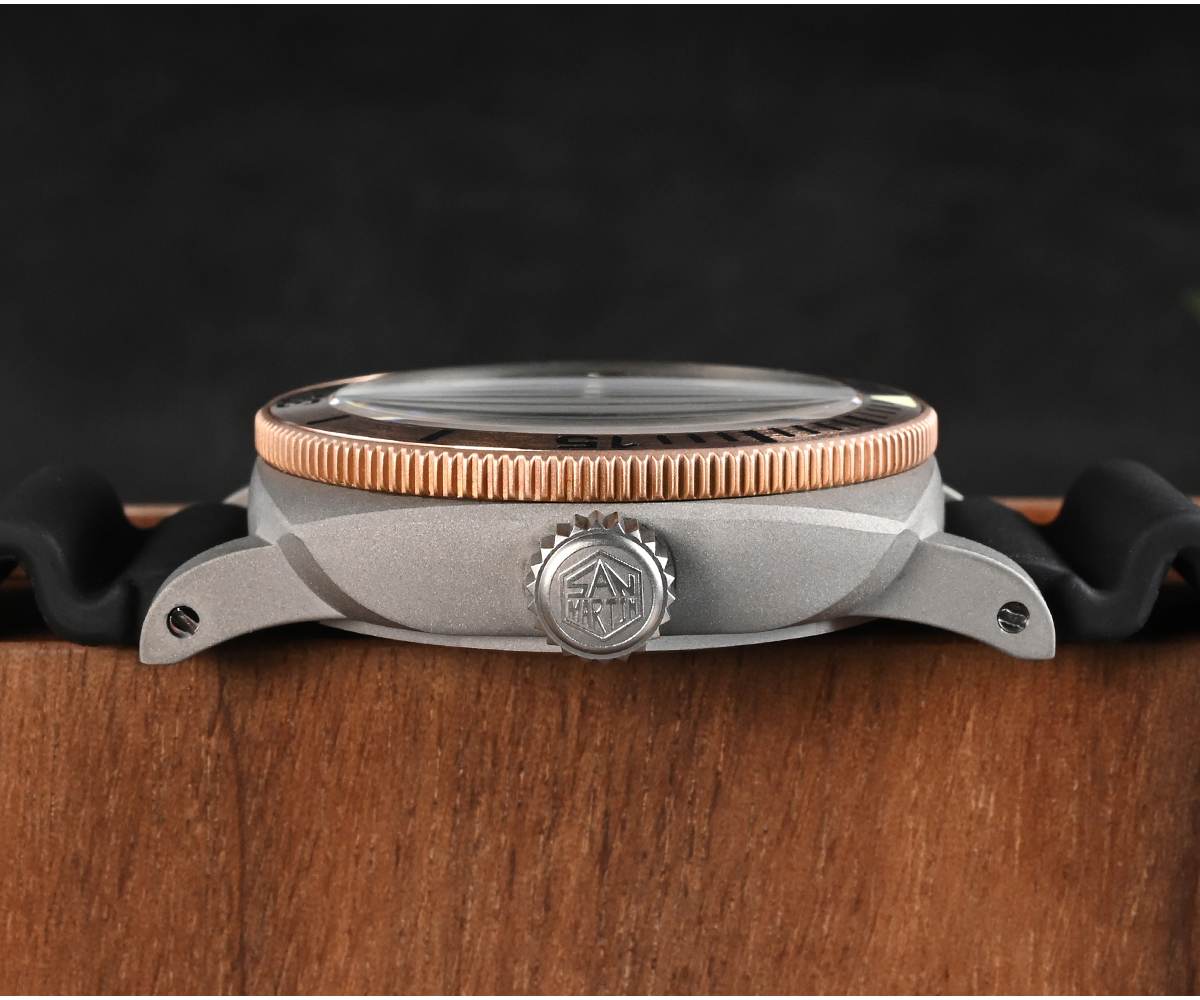 When a copper watch is worn on the hand, it will slowly change over time. From the initial bright luster to the gradual oxidation and discoloration, irregular patina and mottled patterns will be formed on the surface.
Each wearer's situation will be different, resulting in a unique bronze watch that belongs only to you.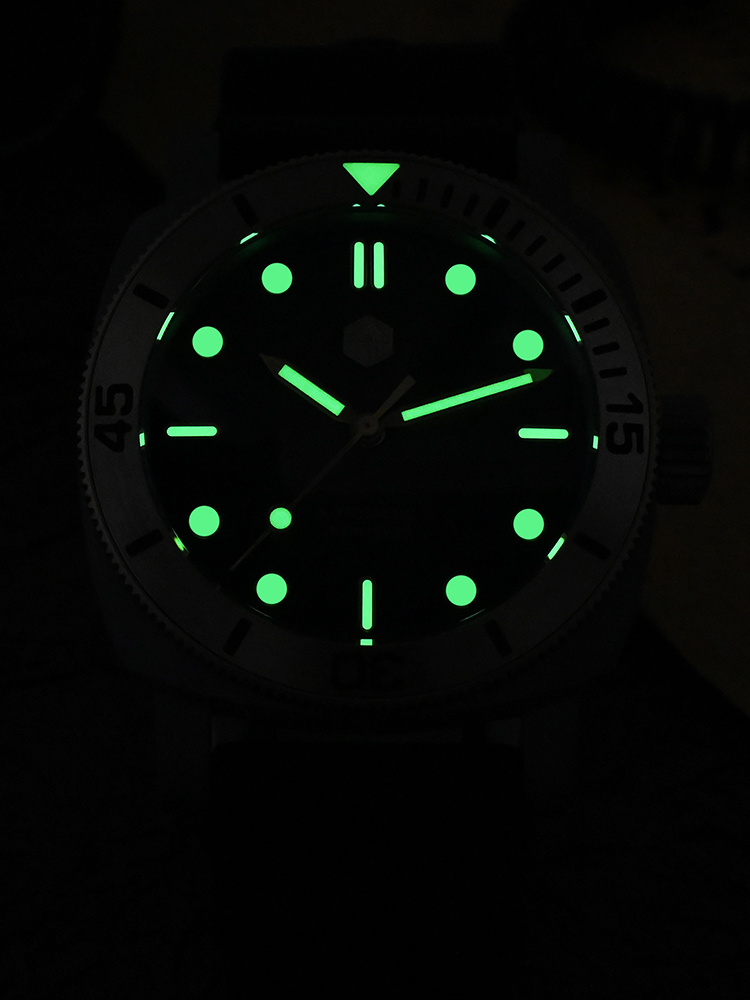 The strap is made of fluorine rubber, a high-performance rubber material. It has excellent high temperature resistance, low temperature resistance, oil resistance, water resistance, aging resistance and other characteristics. It is the most ideal strap choice for diving watches.
The fluororubber strap does not absorb dust and dirt, remains clean, soft and comfortable, fits the wrist, and can effectively prevent sweat and seawater from causing damage to the strap.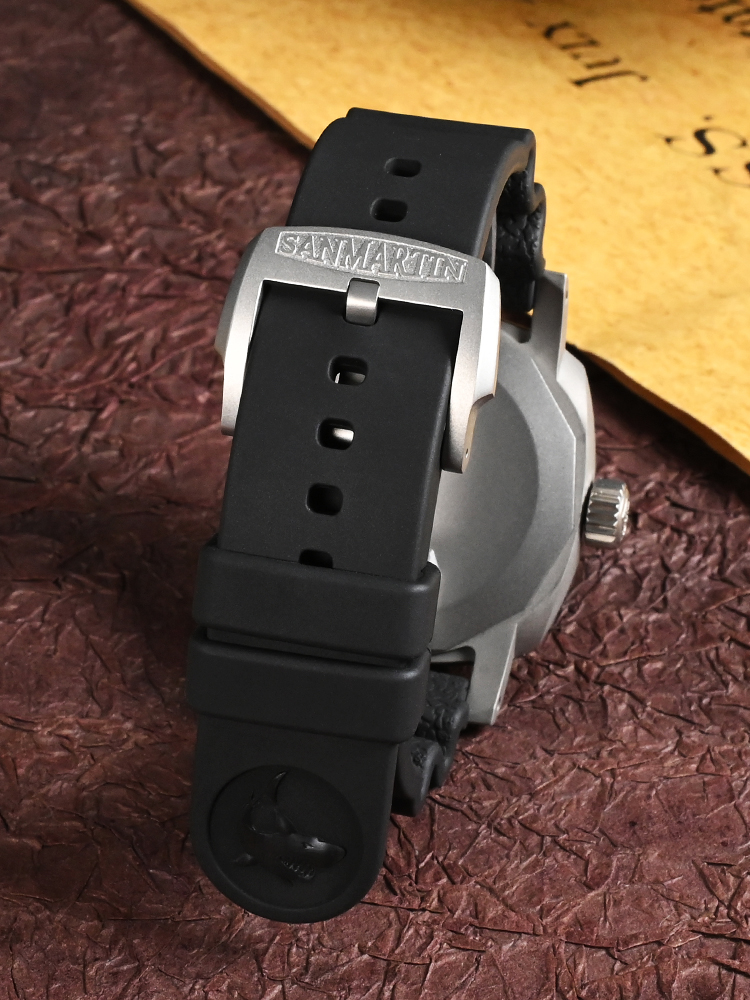 If you are a watch lover who loves retro style, the retro feel of SN0125 will amaze you.
SN0125 is also suitable for entry-level bronze watch players. The ratio of bronze and titanium is balanced, allowing you to experience the fun of bronze without getting your hands covered with patina. The titanium barrier prevents allergies.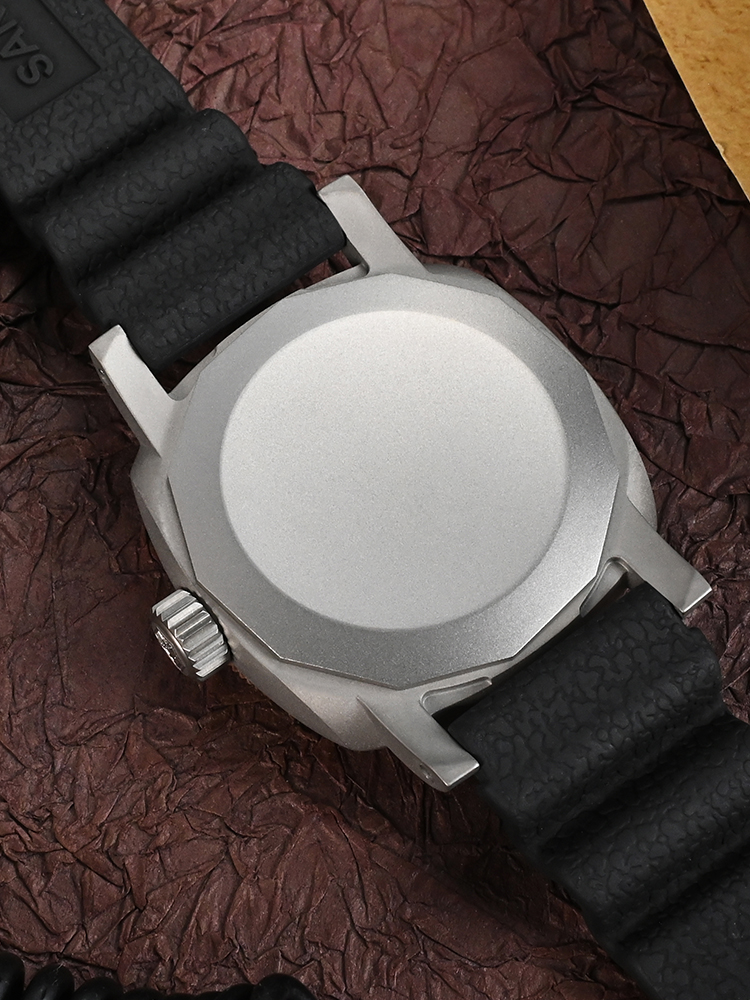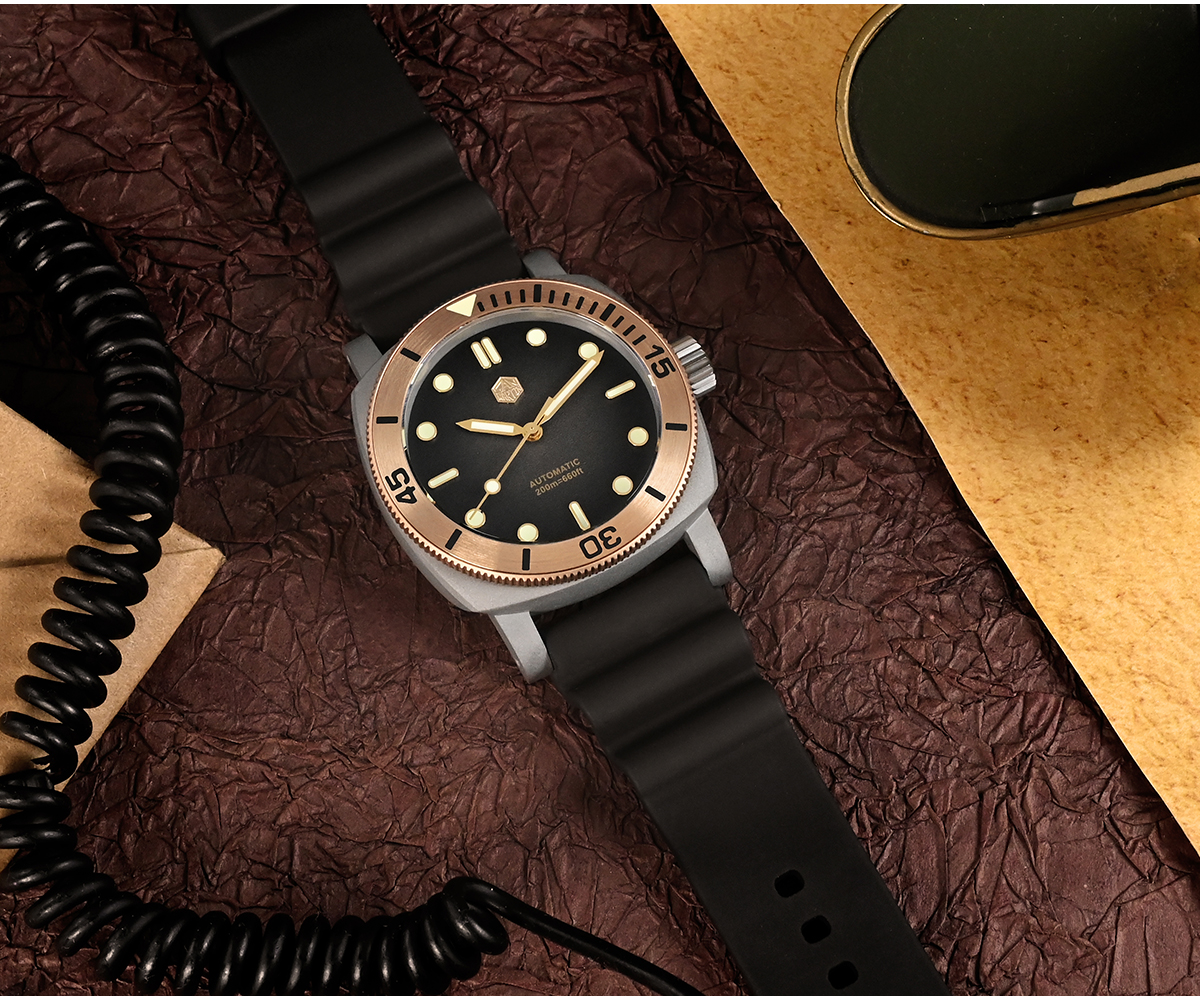 The beauty of bronze is not that it is as bright as gold in the product picture. It needs to be worn often, give it the wind you have blown, the rain you have been exposed to, and the sweat you have exercised, let it experience what you have experienced, and then it will be as mottled as ever. The most charming look.