Hello everyone, let me introduce our new product San Martin 41mm Classic Pilot Watch Men Watches SN0117G. It is a German pilot watch that watch friends have been clamoring for, and they have always wanted us to make it. Now it is here! !
(This watch has a classic design and a long history, details are in the following article)
The diameter of the watch is 41mm, and there are two dials, A and B.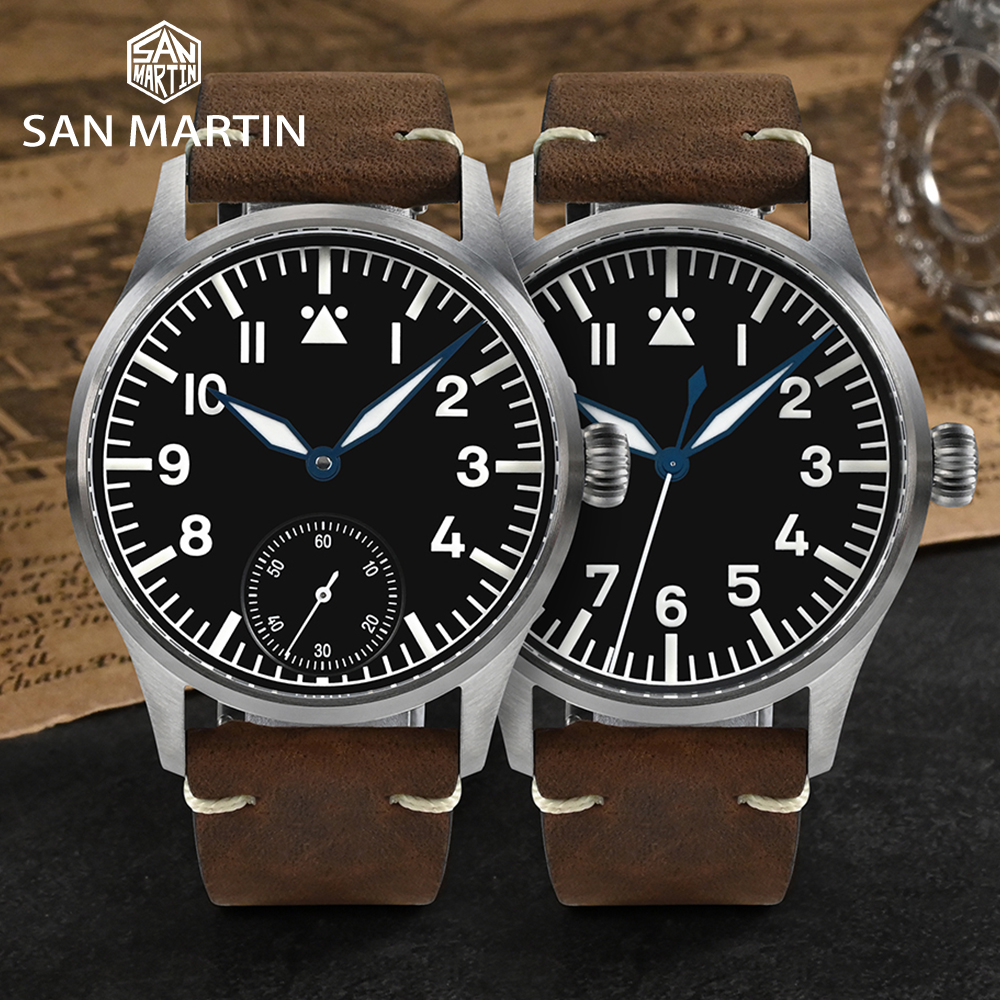 San Martin 41mm Classic Pilot Watch Men Watches SN0117G
Small three needles on side A, Seagull ST3621 (manual mechanical movement)
Big three needles on B side, Seiko NH35 (automatic mechanical movement)
We have used high-quality materials as always, such as 316L stainless steel and sapphire crystal glass, to ensure the robustness and durability of the watch, which can resist some abrasions and bumps in daily use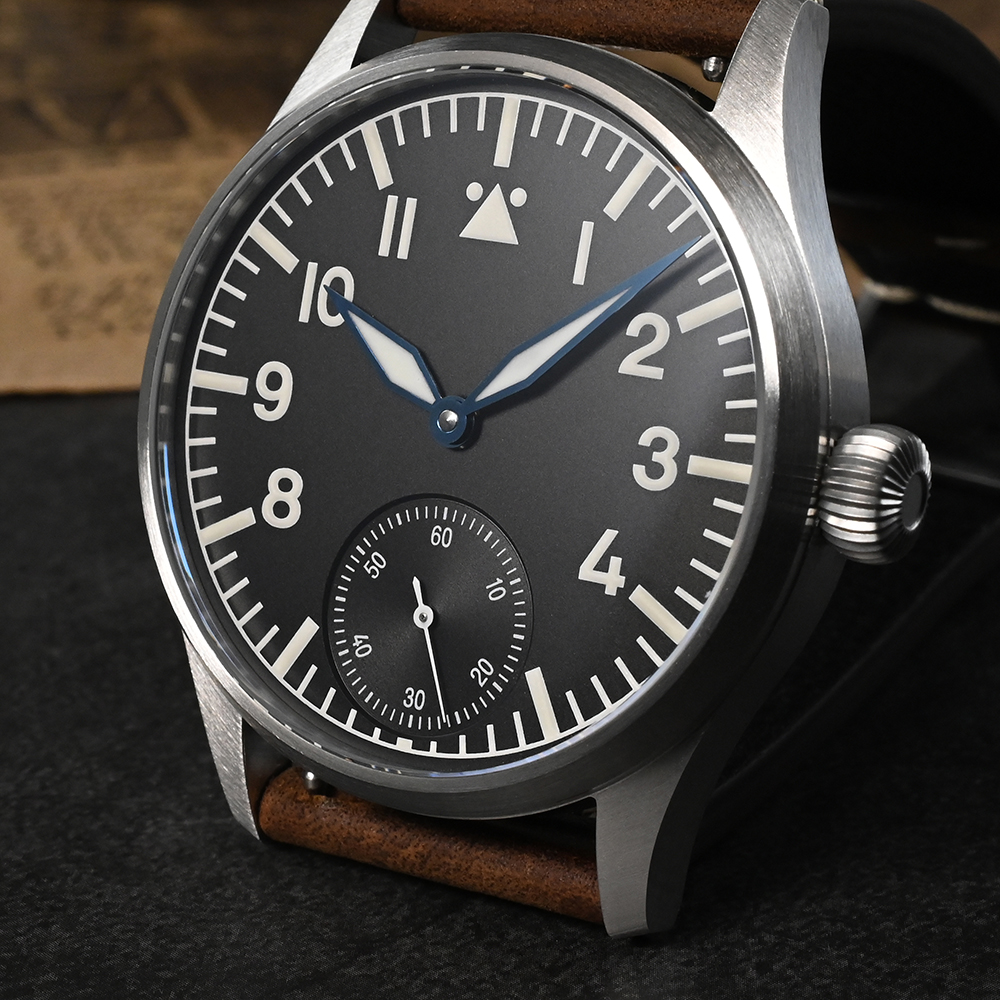 Bronze model: the case and buckle are made of CuSn8 tin bronze (the bottom cover is stainless steel)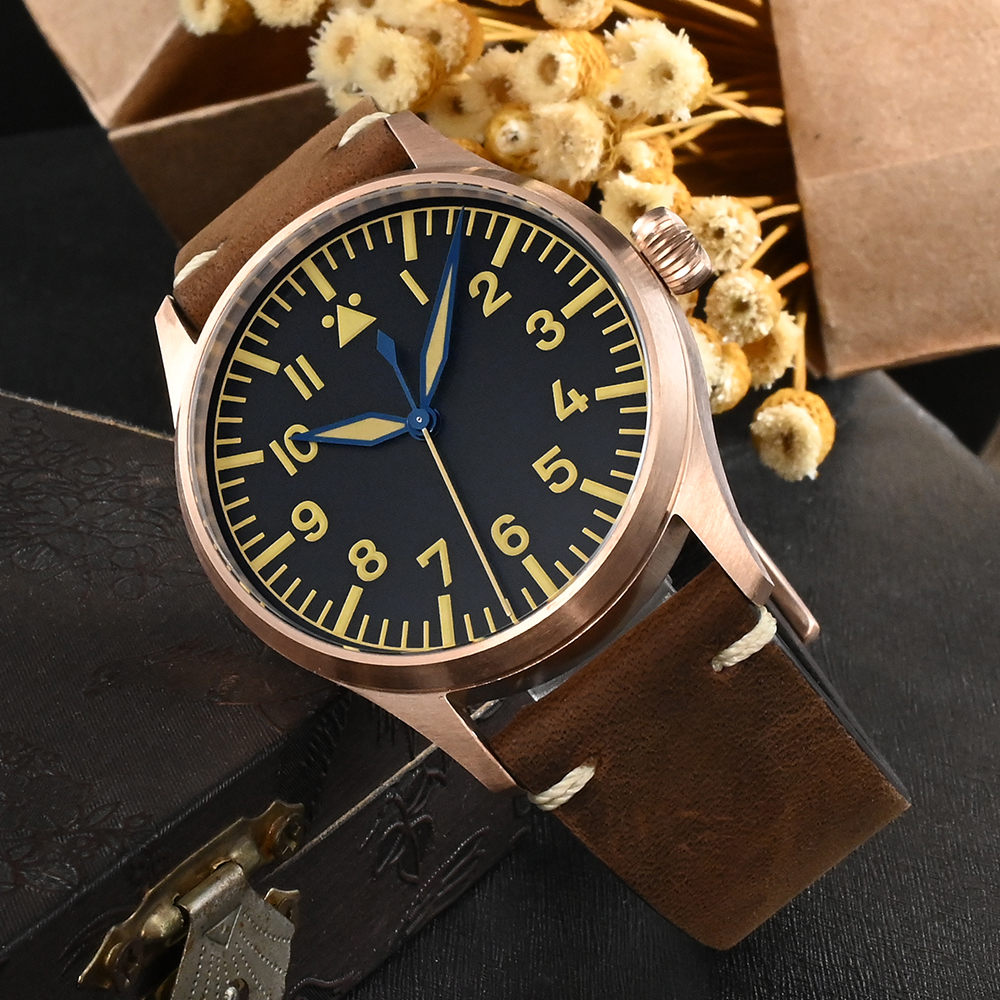 With a very thick luminous coating, the effect is very bright, and super long-lasting.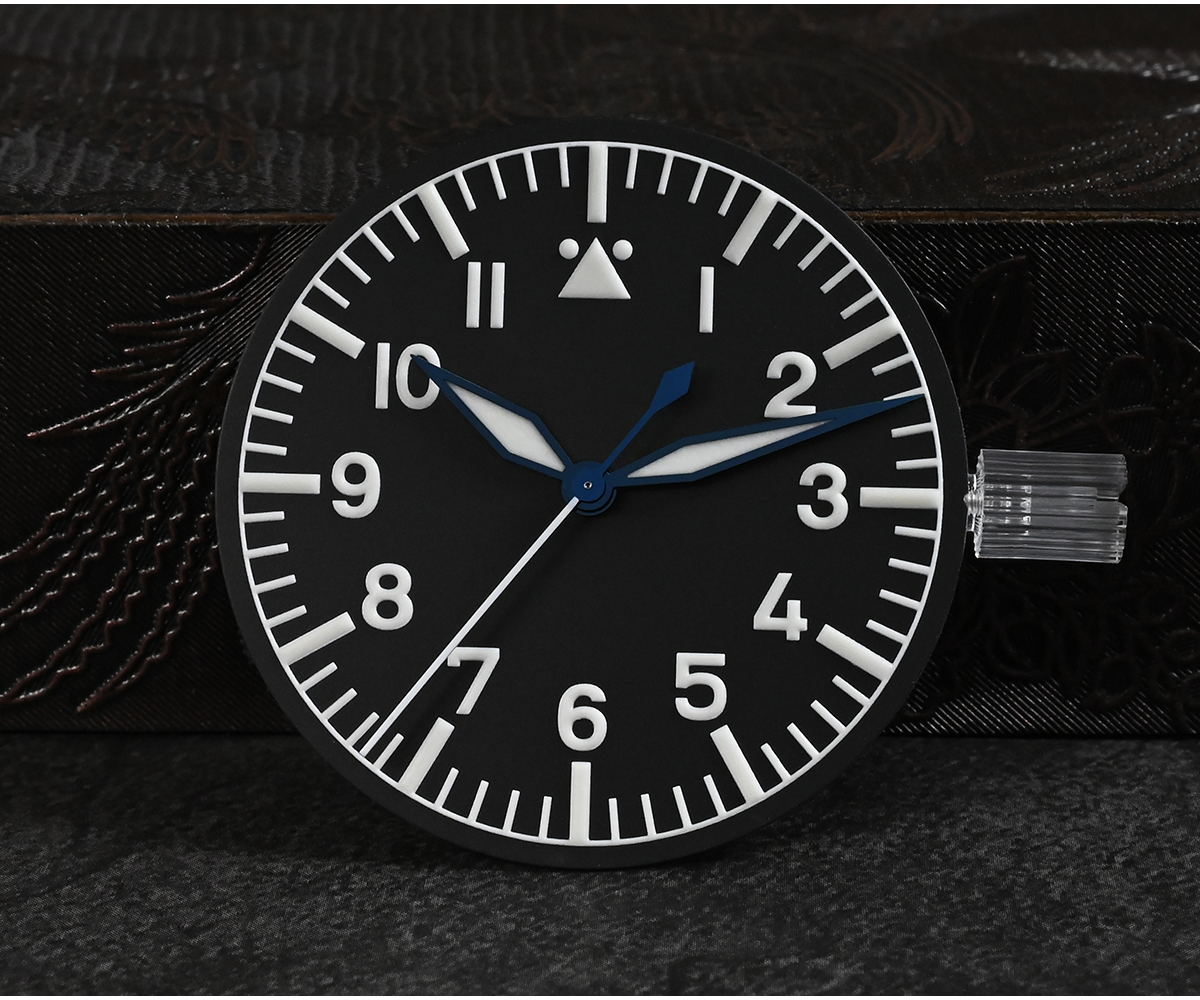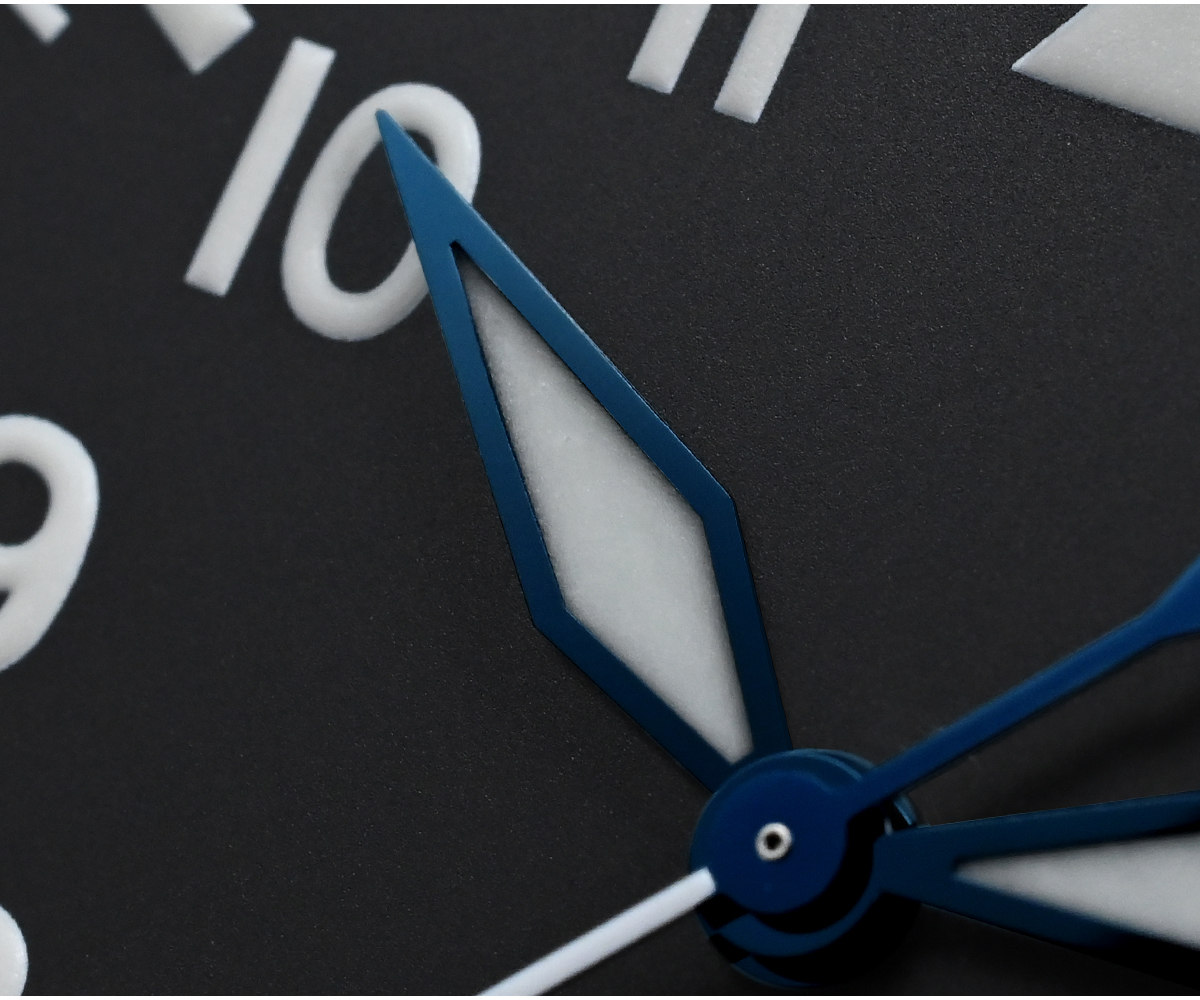 The steel model uses BGW-9 ice blue luminous light, and the normal color is white.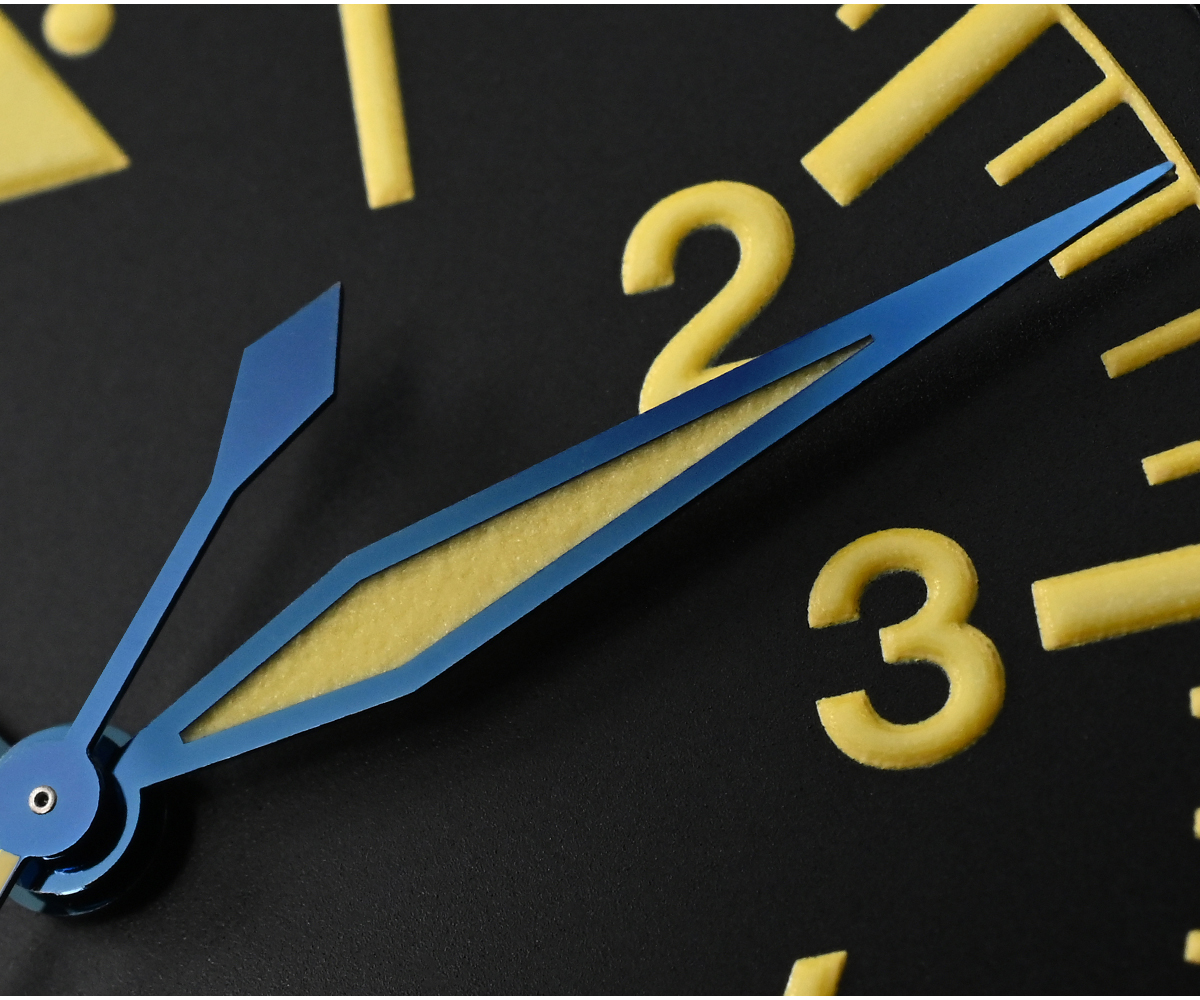 The hands and scales use C3 green luminous light, and the normal color is retro yellow.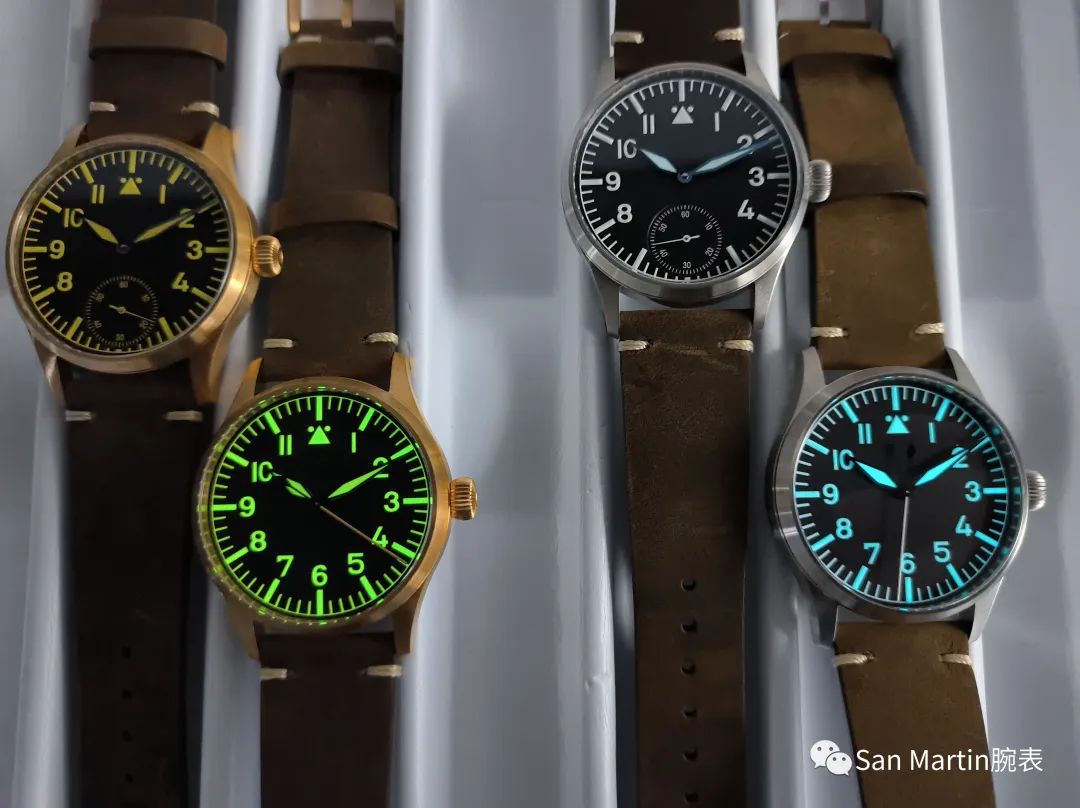 Our watch band is designed with double layer leather, the outer layer is made of crazy horse leather, the creases will show different colors, giving it a vintage feel, and the inner layer is made of soft and comfortable calfskin.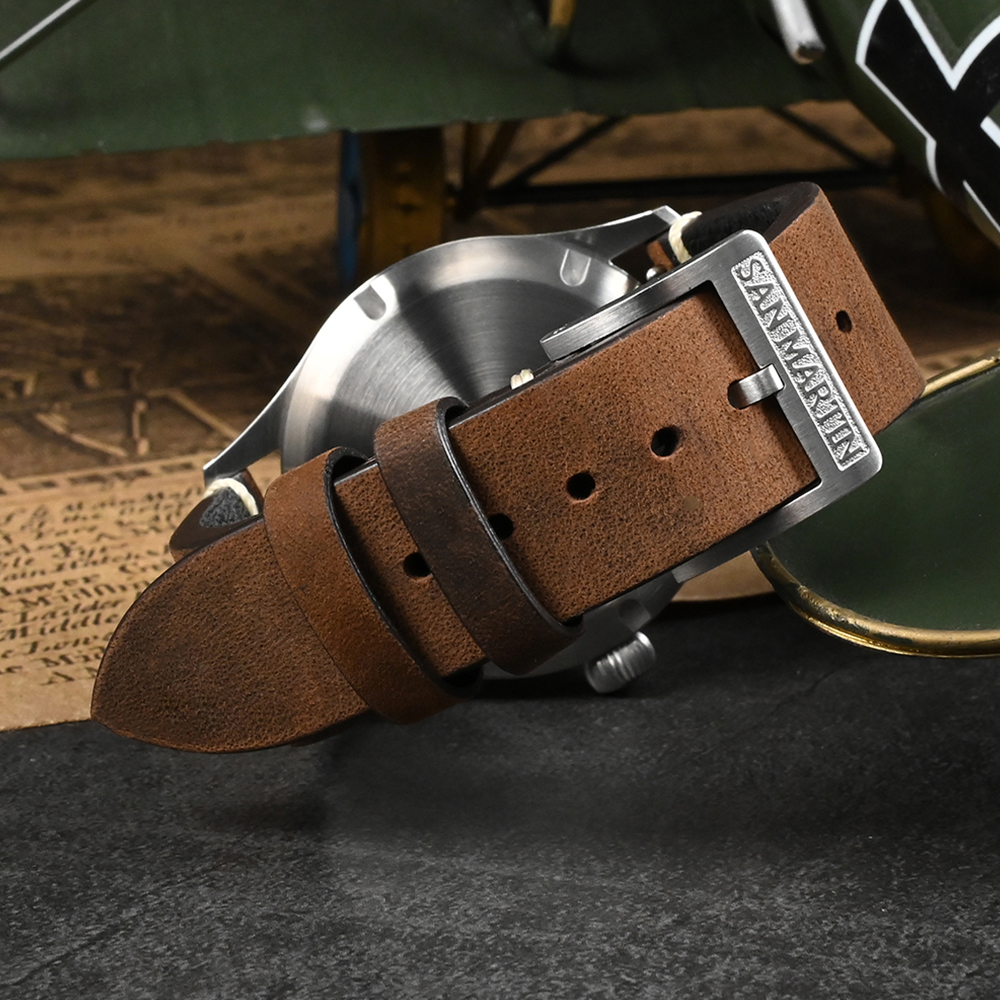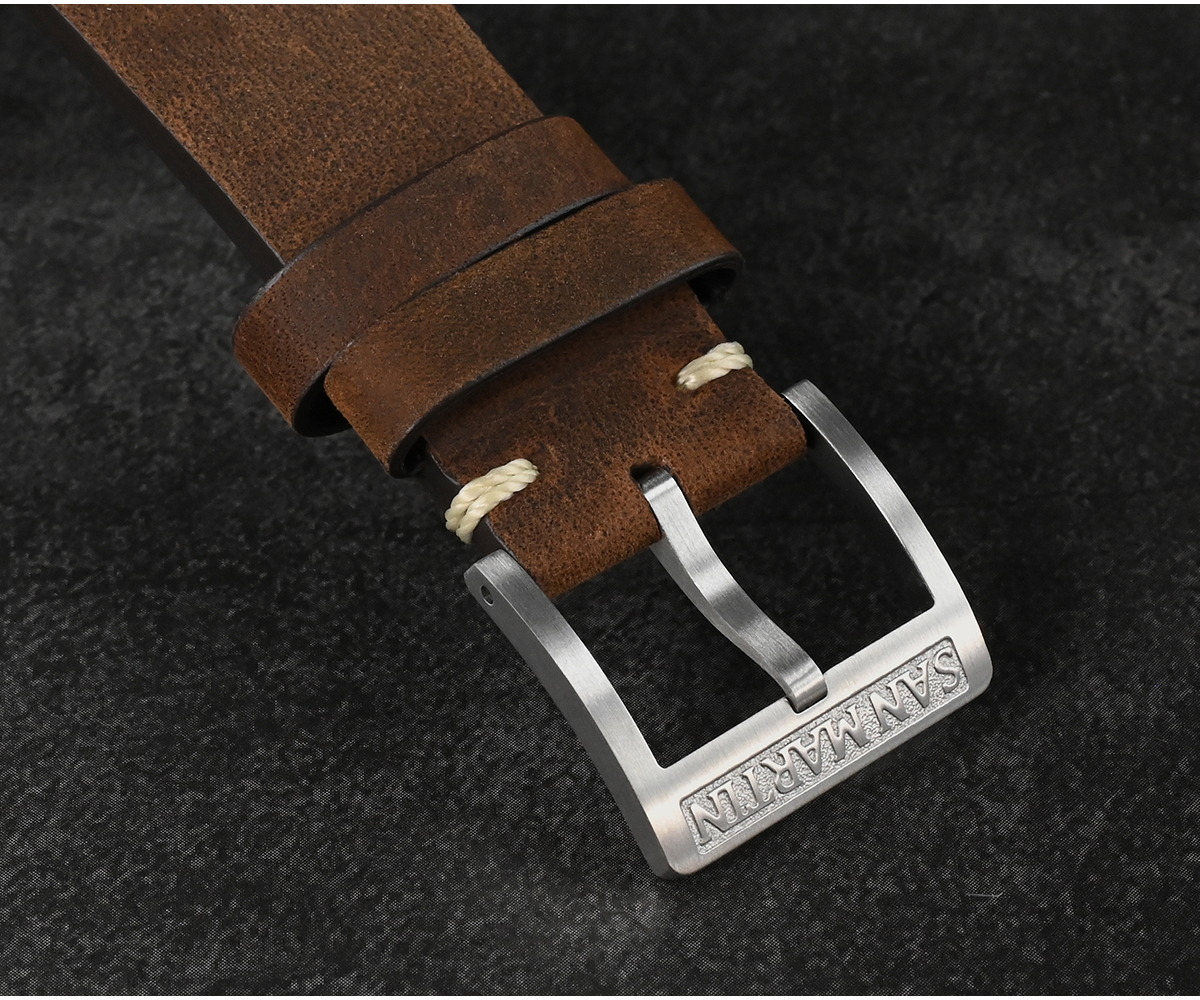 In addition, the watch strap uses quick-release lugs, which can easily change the style of the watch.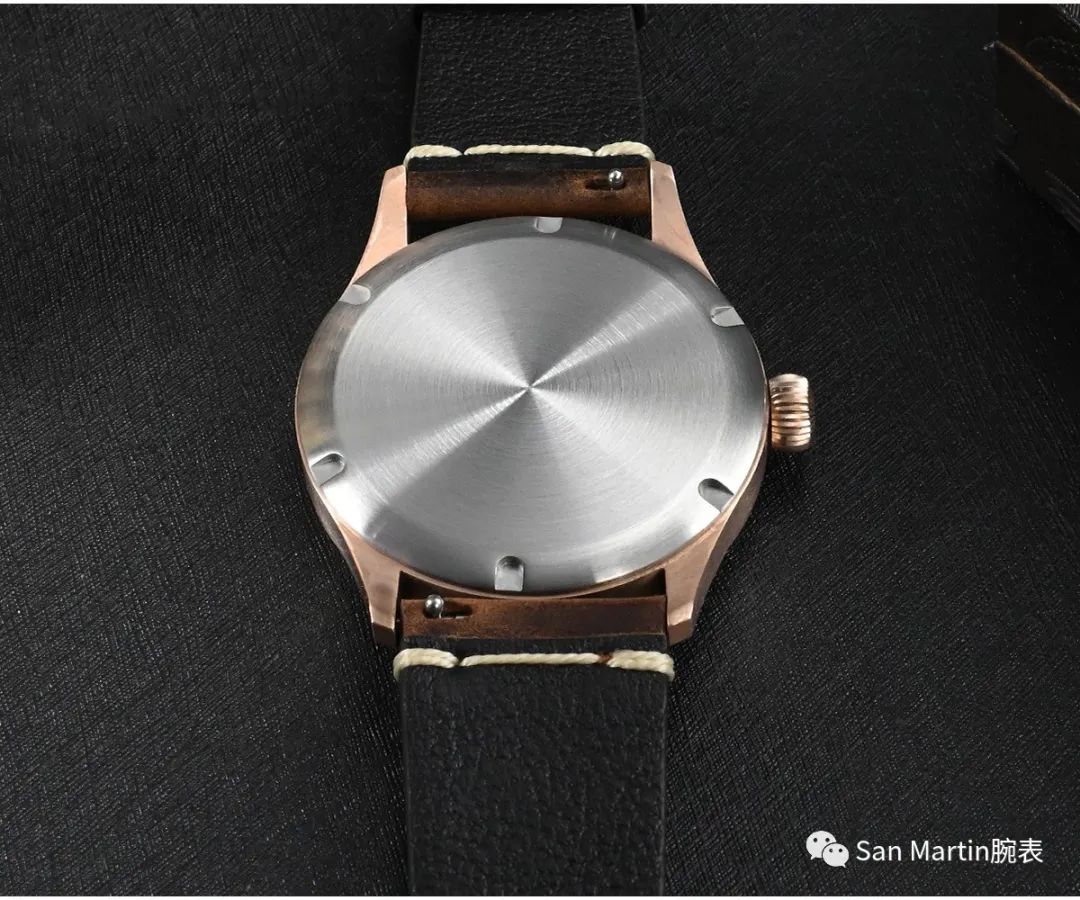 This watch achieves the ultimate in practical and concise design concepts.
Without gorgeous design, it is more difficult to be better than others.
Some details require a magnifying glass to appreciate, but we are always happy to be true to the details.
This is our consistent attitude.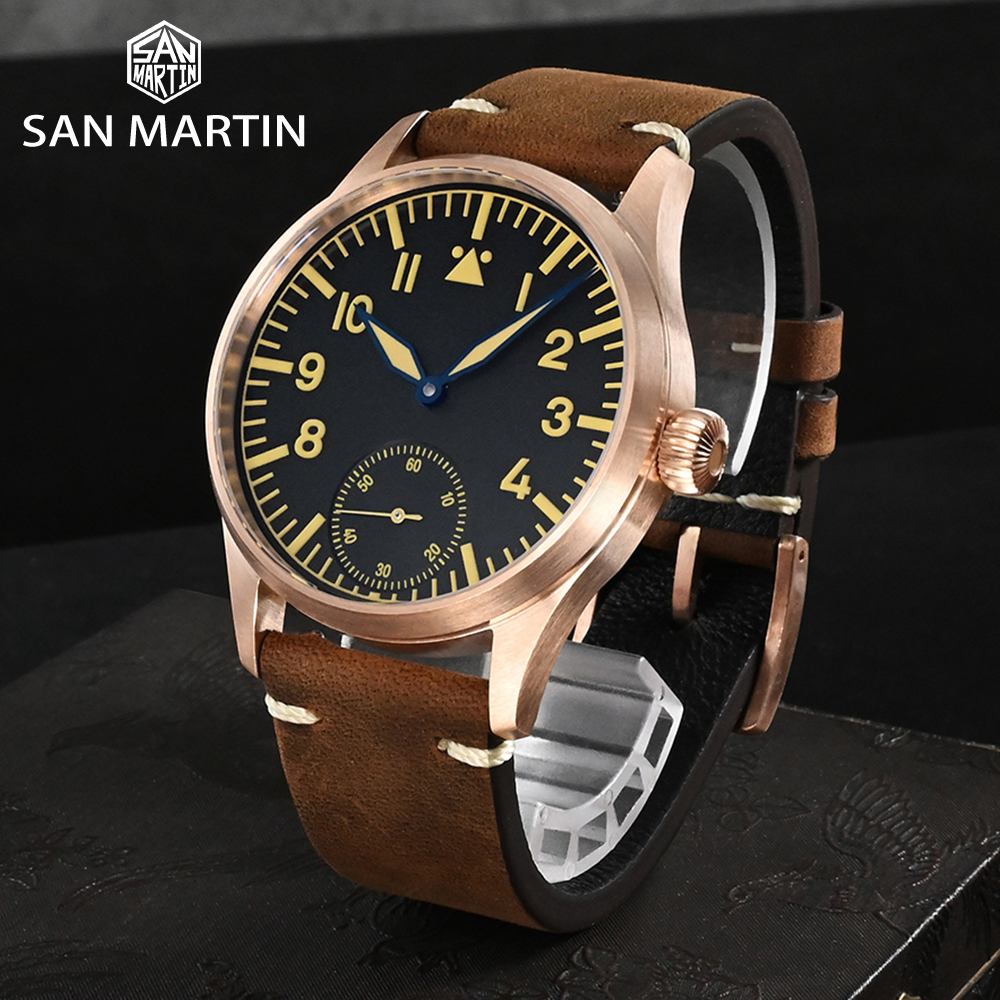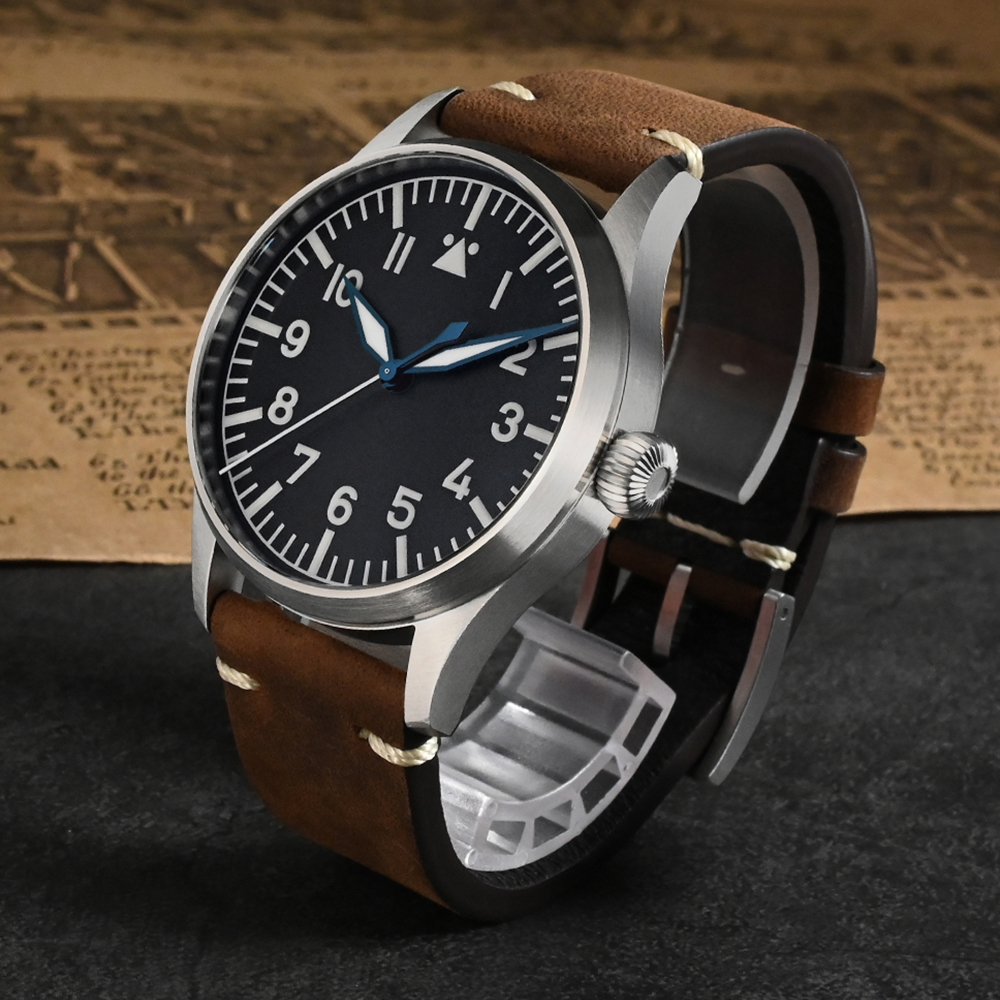 Conciseness and elegance are timeless aesthetics.
—————Origin History—————
The full name of "B-Uhr" is Beobachtungs-Uhr, which means "observation watch". It was originally designed for pilots by the Luftwaffe during World War II, and it is still a treasure for collectors and enthusiasts.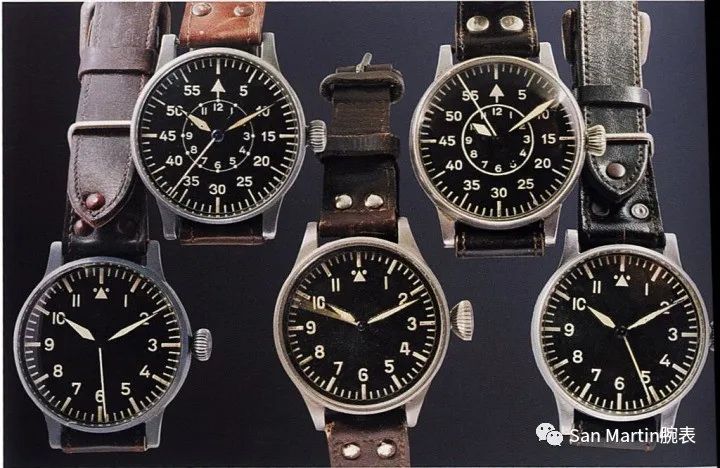 The design was inspired by the "Beobachtungsuhr" (observer's watch) used by the German Navy (Kriegsmarine) in the early 1930s. The design of the naval observer watch required good water resistance, while the Luftwaffe (Luftwaffe) needed a watch that was more suitable for pilots. Wearing a mechanical watch.
Pilots fly at high speeds in the sky at high altitudes. Watches must be stable, reliable, shock-resistant and anti-magnetic to ensure that they can operate reliably under extreme conditions.
In order to facilitate the clear reading of time during fast movements, large and clear numbers and scales are designed, as well as hands with conspicuous colors.
In case of night flight, it is equipped with a luminous coating, which can clearly display the time even in a dark environment.
There is also a circle of small numbers on the dial, which is used to calculate information such as flight time and voyage distance.
No frills or complicated features.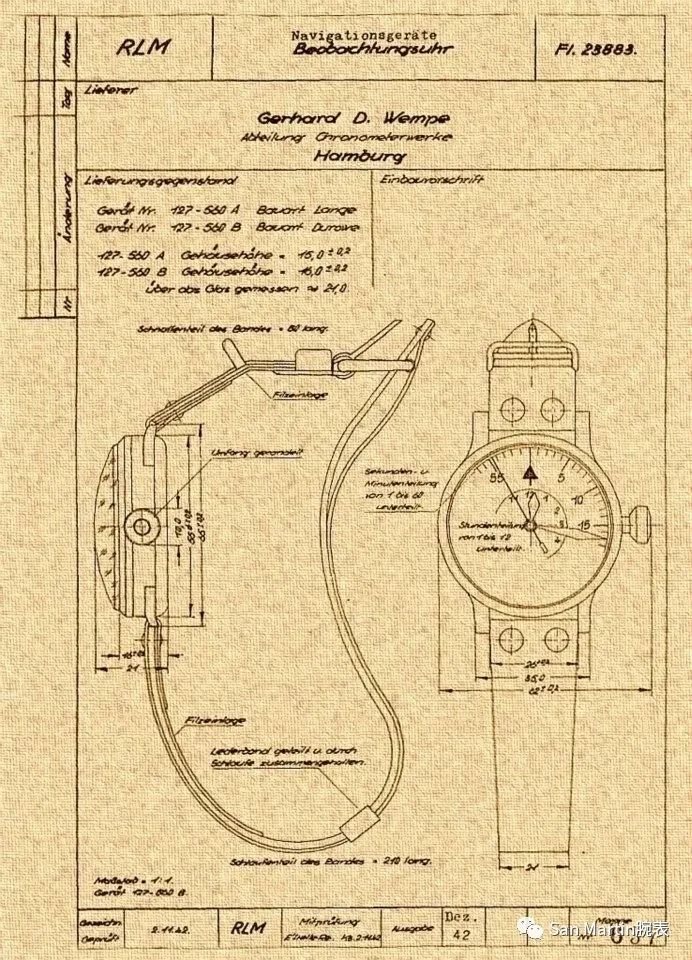 At that time, five watch factories participated in the plan after strict selection, namely: A. Lange & Shne (Langer), IWC, Laco, Stowa and Wempe. B-Uhr watches are produced according to the specifications of the Luftwaffe.
The B-Uhr watch not only became one of the iconic equipment of the Luftwaffe, but was also used by the air forces of other Axis countries.
After the war, the watch was discontinued and gradually forgotten. It was not until the early 1990s that some watch collectors rediscovered these classic watches and began to collect and study them that watch manufacturers resumed production.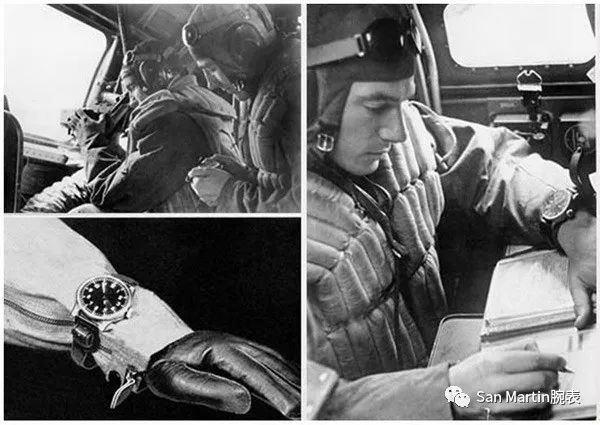 The B-Uhr watch became a classic of mechanical watches in the 20th century, and its design is still admired and respected by watch lovers today. Many watchmakers still launch B-Uhr style watches to pay tribute to this classic design and manufacturing concept.