Hello everyone! This is San martin watch! This time, the Panda Chronograph model-SN0026-JS is launched for the "Fangyuan" series.
There are two versions: white panda and black panda, equipped with stable and reliable VK63 movement.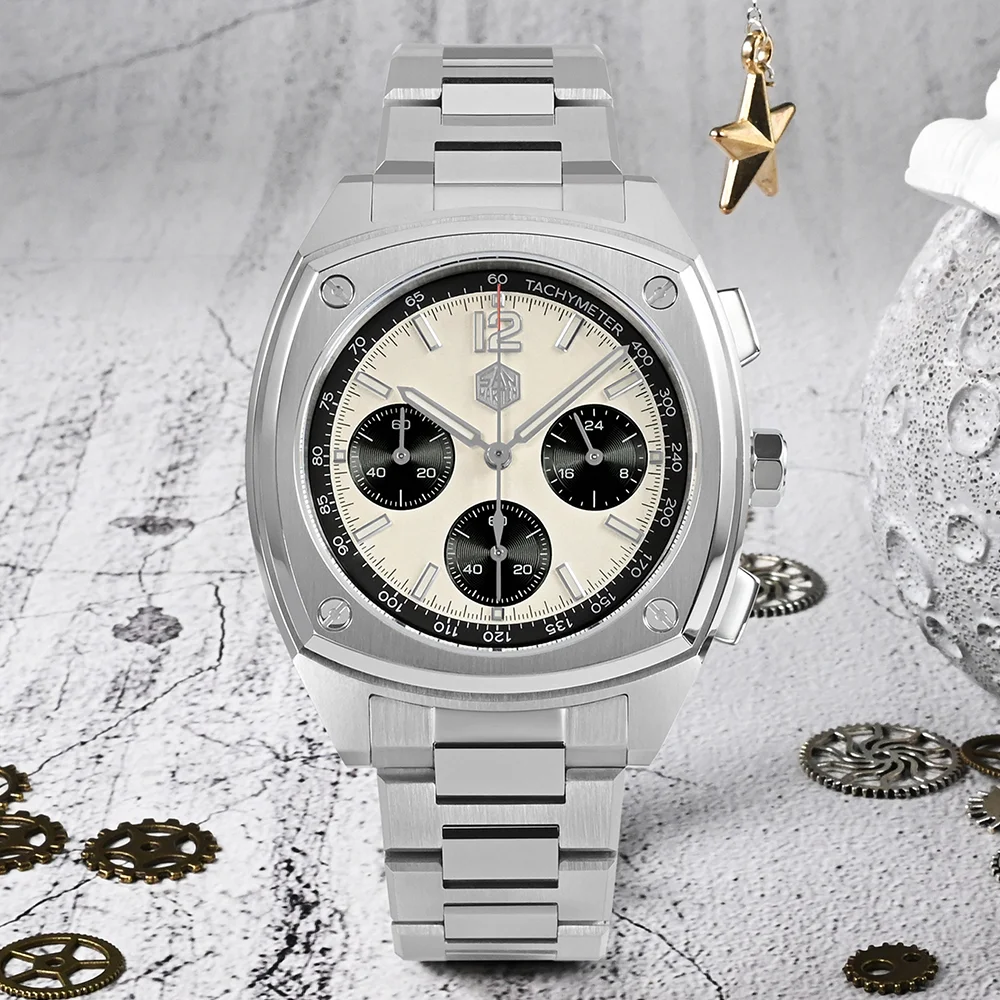 San Martin VK63 New 39.5mm Mens Chronograph Quartz Watch SN0026-JS
In order to facilitate reading, the chronograph uses contrasting colors of black and white as the main tone.
It looks like a panda, and its cute and naive appearance is loved by everyone.
The large solid-colored eyes are quite recognizable even from 10 meters away.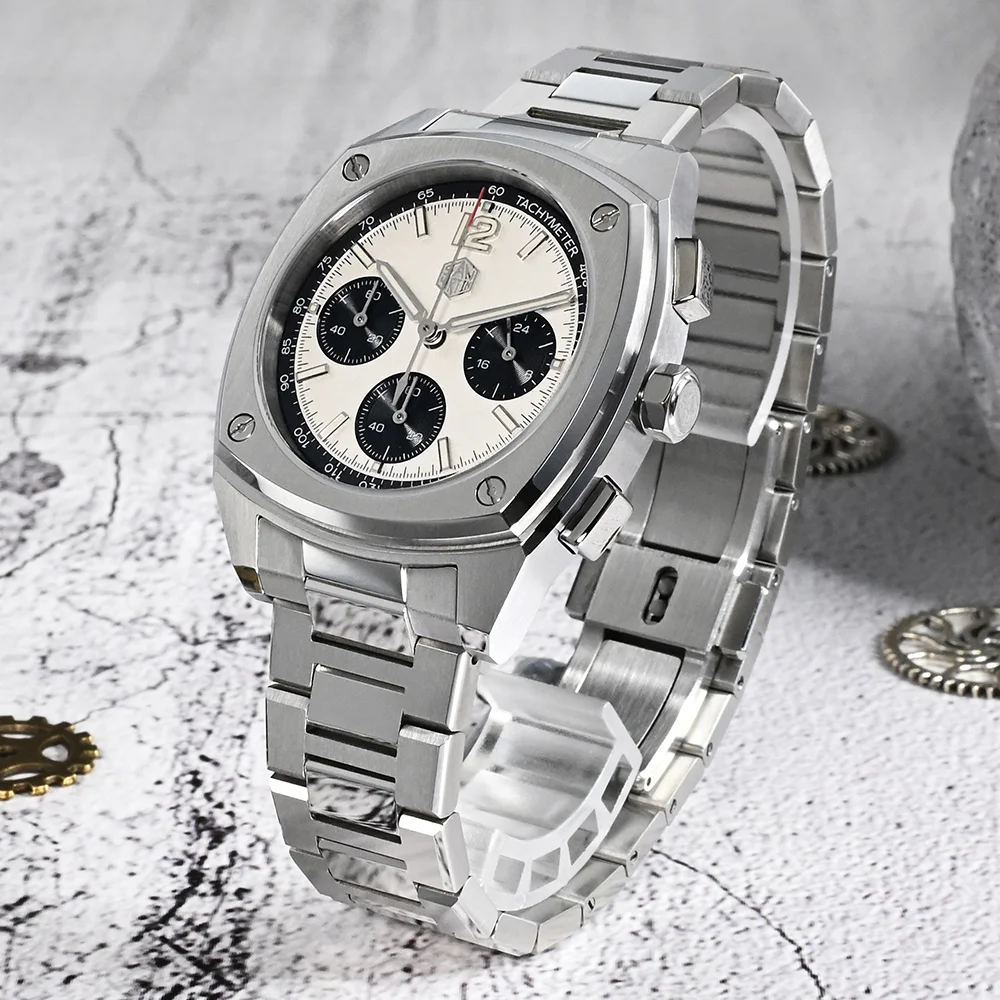 "Fangyuan" In Chinese culture, a square shape with edges and corners represents personality, beliefs, and rules; a round shape without corners represents accommodation, tolerance, and tolerance. When dealing with people, we must control the scale between "square" and "round" to avoid being too "square" and hurting others, and being too "round" and losing ourselves.
You must have ideals and beliefs in your heart, and have something that you insist on. You must not follow what others say, but you must also be able to use a tactful and gentle way to achieve harmony with others.
Integrating the wisdom passed down by our predecessors into modern watchmaking design is our original intention in establishing the "Fangyuan" series.
New watch friends may not be familiar with it. Fangyuan is characterized by multi-sided polishing, with 9 sides on the bezel, 23 sides on the case, and 9 sides on the bottom cover. Different surface polishing processes are used to form a rich and diverse appearance, and the behavior is full of unique luxury.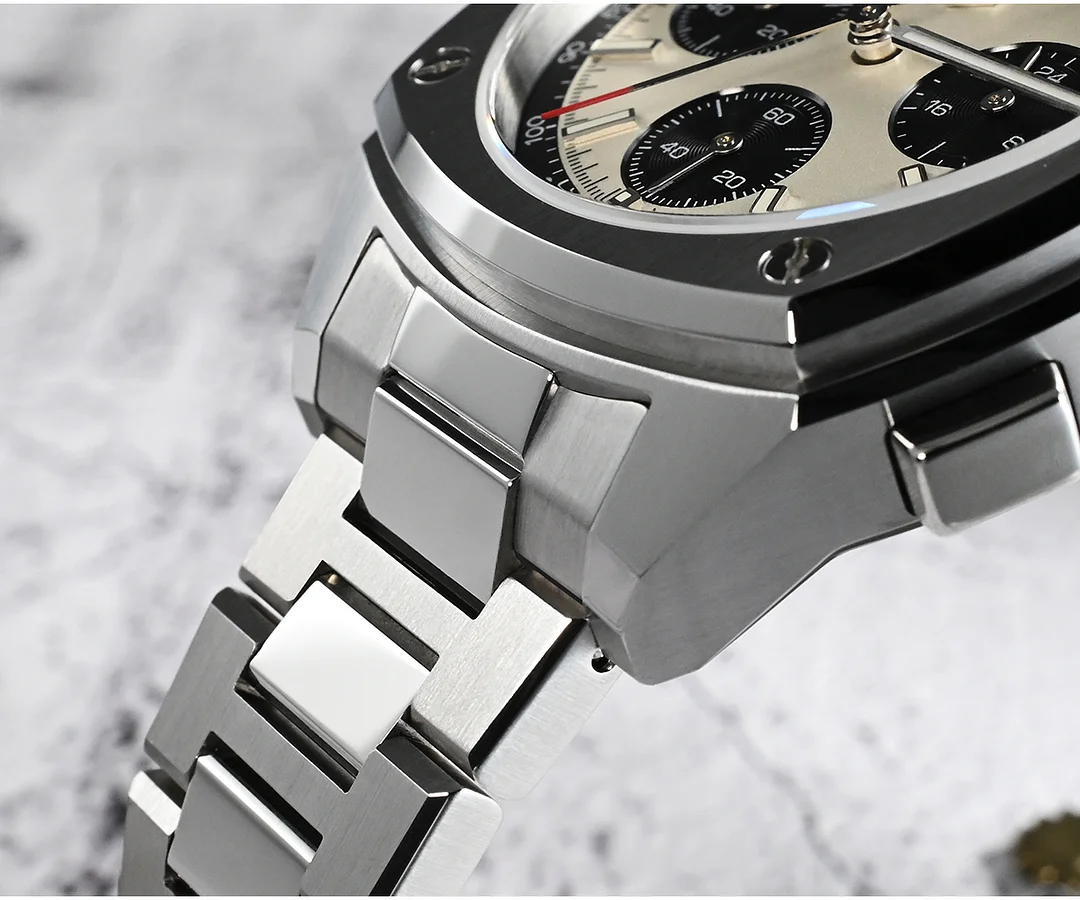 Whether it's a sword-shaped watch hand or a watch strap,
The design of the Fangyuan series runs through all the details of the watch.