Hello everyone, today I would like to share with you the San Martin New 62mas Diver Mens Watch SN0007-G-X Seiko Xiaoyuanzu diving watch style. Our products and customer groups prefer retro styles. San Martin New 62mas Diver Mens Watch SN0007-G-X was made 3 years ago, and it is very popular for Seiko watch fans. . We can be regarded as living up to expectations. We have upgraded and upgraded 4 times from V1 to V4. It can be said thatSan Martin New 62mas Diver Mens Watch SN0007-G-X has witnessed our development and the continuous upgrading of our quality. Many watch friends at home and abroad have suggested that we make smaller-sized watches. We have always suggested that we make more small-sized watches of 37-39mm, so there is a reduced version of SN0007, SN0007X (small), SN0007X has reduced the size and upgraded the movement. And some details, let's introduce the San Martin New 62mas Diver Mens Watch SN0007-G-X in detail.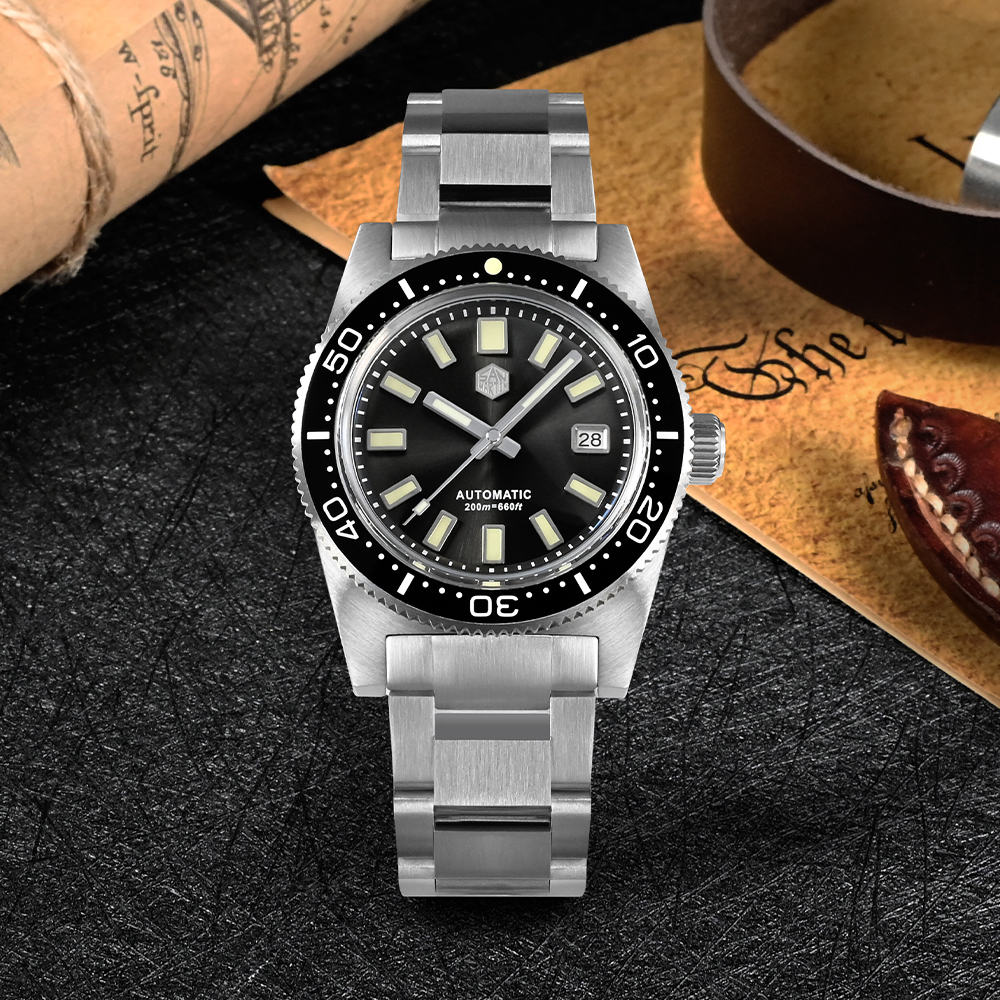 The San Martin New 62mas Diver Mens Watch SN0007-G-X case data is that the case diameter is 37mm, the bezel diameter is 38mm, the longitudinal length is 47mm, and the case thickness is 12.7mm. The body of the case and the ear tips are polished, and the ear holes are pierced. The ear surface and bottom of the ear are round sand. The bottom of the case is kept at the bottom and replaced with the bottom cover. The oil-pressed three-dimensional shark logo in the center of the bottom cover, the flat polishing process, and the beveled round sand. The top of the bezel is made of round sand along the inclined surface, and the side is divided into two levels with fine teeth on the top, which is conducive to better grip when turning the bezel. The sandblasting inside the teeth and the polishing process outside the teeth are placed with sharp hands, and the round sand is placed at the bottom. , when viewed from the side, separates the bezel from the case. more layered.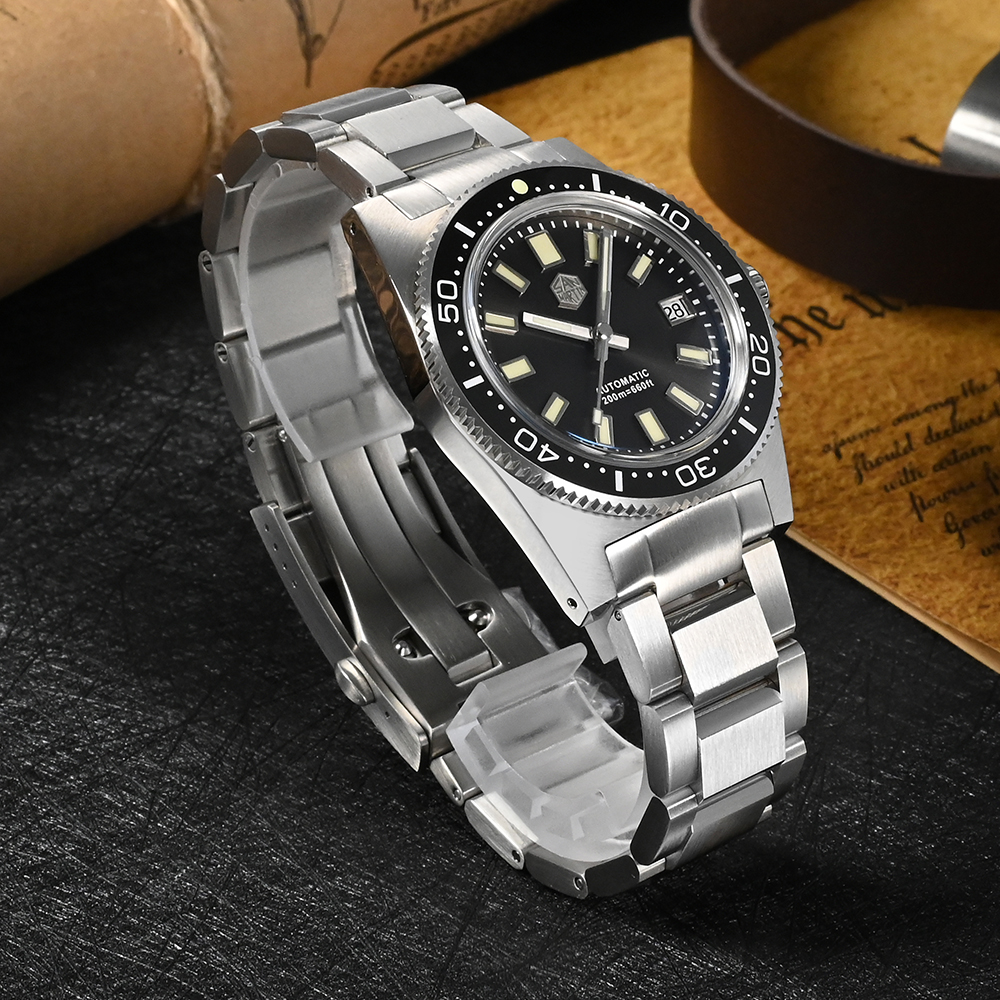 The dial is scaled down according to the case, and the time scale of the dial is recreated. The dial is also made of gun-colored sun-pattern craftsmanship.
The hands are also scaled down according to the size of the case. The same is the case with the gs hands, which are also made by hand with the same batch of flowers, and the second hand is covered with a flat-topped second cap. (None of the originals did this craft). The three hands of the hour, minute and second are all re-molded.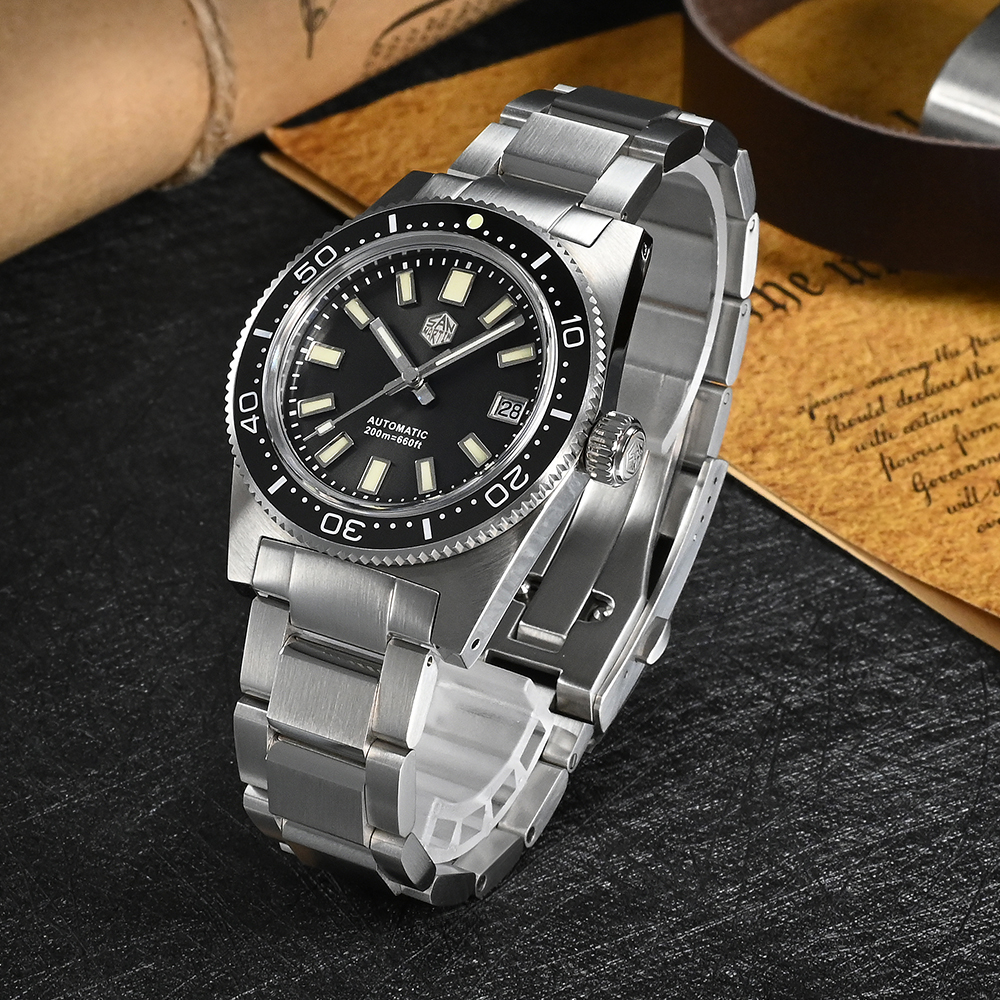 The strap is matched with a three-bead solid steel belt. The surface of the bead is three-level, the edge bead is three-level sandblasted, the middle bead plane is sanded, and the two beveled surfaces are polished.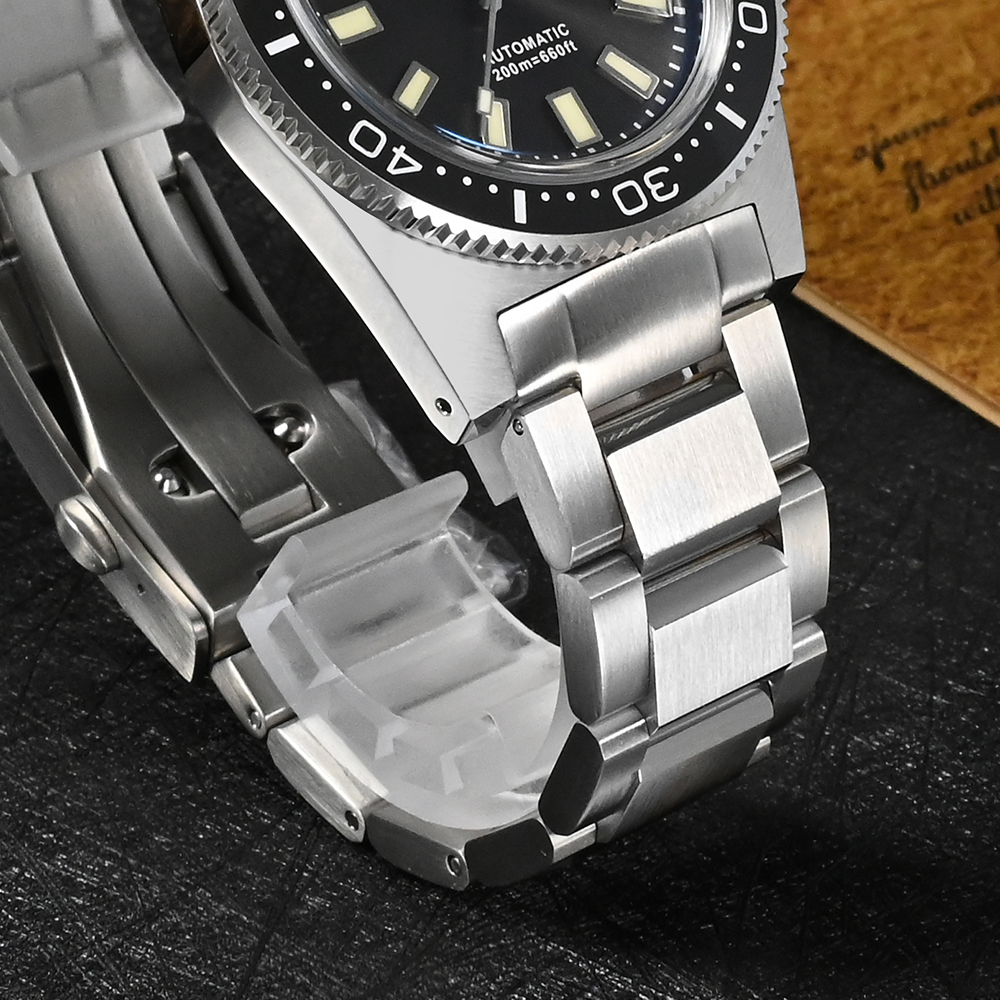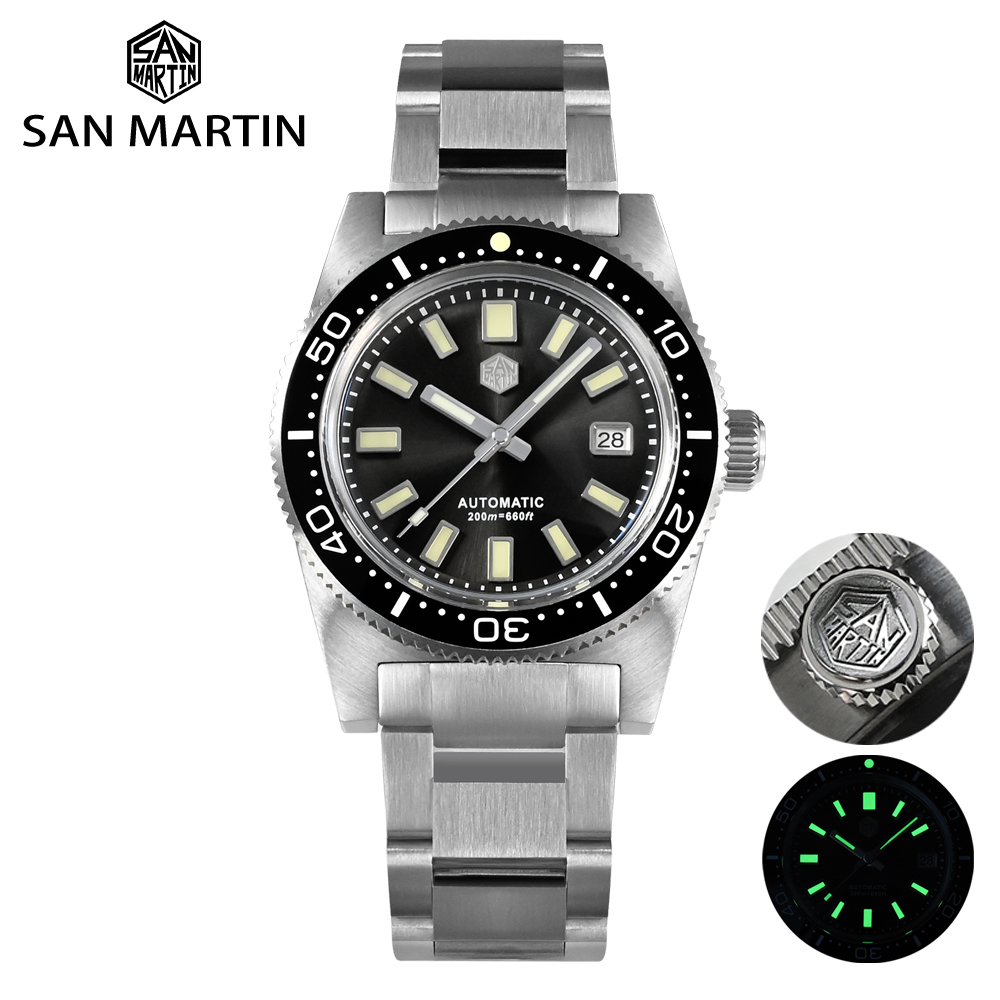 Watch Specification:
Model: SN0007-G-X
Movement: PT5000 automatic movment
Case: Material - 316L solid Stainless Steel
Glass: Sapphire Crystal Glass, AR Coating
Bezel: 120 Clicks Ceramic Bezel, 12 o'clock Luminous Markers
Dial Color: Gun Gray,3D Hexagon Applied Logo
Hands: GS Crafts Hands , Luminous Coating
Luminous: C3 Green Light, Hands and Markers
Crown: Screw-down Crown,With San Martin Hexagon Logo
Case Back: Screw Case Back, Deep Press Pattern 3D Shark Logo
Strap: 316L Solid Stainless Steel Bracelet,20mm * 18mm
Clasp: New Folding Clasp With Safety, With 3D Hexagonal Logo
Water Resistant: 20Bar=200 meters
Watch Dimension:
Bezel 38 mm
37 mm in diameter
Lug to Lug 46mm
Thickness 12.8mm
Band width 20mm