Hello everyone, today I would like to share with you the introduction of SN0105. This style is made with reference to Longines' retro "little freckles". On the basis of the overall reference, it is separated from the complete engraving and added a little detail of my own design. The following is a detailed introduction.
1. The case structure, the original version should be 30 meters waterproof, we upgraded it to 100 meters waterproof, the bottom cover is changed from the original bottom to the bottom, and the bottom cover is screwed in and fixed on the case.
2. The lug data, the original version is 19mm size, because the particularity of the size is more troublesome to match the strap, we changed it to 20mm size, which is more convenient for watch lovers to match the strap by themselves.
3. The appearance of the hands, the hour, minute and second hands have been slightly adjusted in appearance.
Personally think that a very classic retro watch.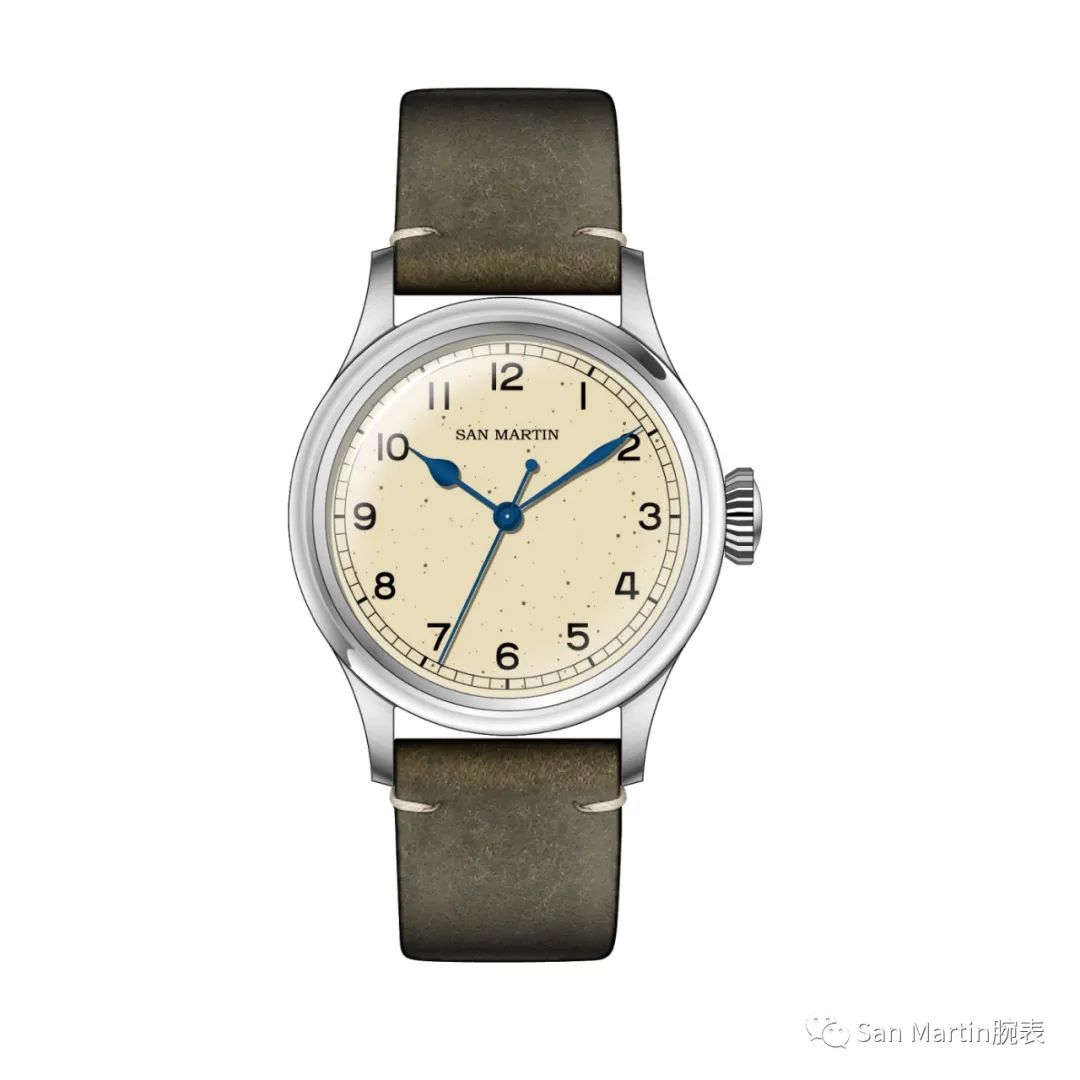 Watch introduction:
Model: SN0105G
Movement: Tianmadu NH35A [automatic mechanical movement]
Case: Material - 316L stainless steel case
Diameter 38.5mm (without crown)
Thickness 12mm (including watch mirror)
Ear width 20mm (with the inside of the strap)
Upper lug to lower lug 47.5mm
Watch mirror: K1 pot cover watch mirror coated with diamond film
Disk: Retro matte literal
Pointer: burnt blue steel needle
Crown: push-pull
Bottom cover: screw-in
Strap: Vintage nubuck cowhide
Buckle: 316L stainless steel pin buckle
Waterproof: 100 meters waterproof
Weight: about 66g
Warranty: Two-year warranty