Today, I will introduce the SN0059 upgraded style SN0058-San Martin Jubilee Bracelet Retro Classic Luxury Watch SN058 to you. The overall style has consistently improved the original shortcomings.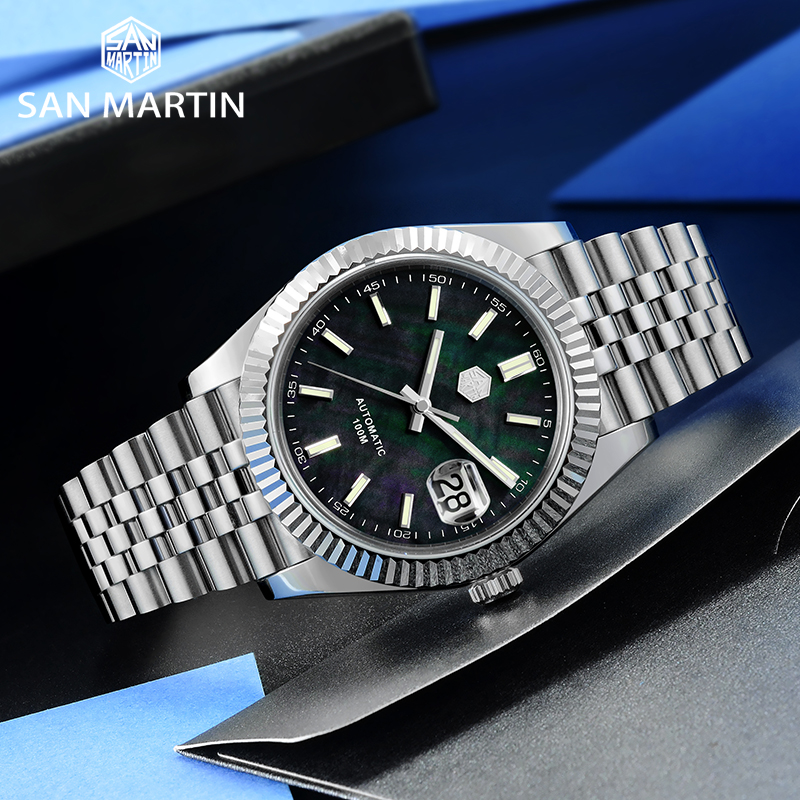 Let's introduce the specific situation of San Martin Jubilee Bracelet Retro Classic Luxury Watch SN058:
1. The case is the same as the original one, and our three-dimensional shark logo pattern is added to the (crown) of the bar. 2. As for the dial, the black gradual natural mother-of-pearl dial is retained, and the marble dial is changed to a blue radial pattern dial; the seconds scale corresponding to the hour scale is changed to Arabic numerals; the hour marker nails are changed to three-sided batch flower effect, 12 o'clock. Make double windows, and make single windows in other positions.
3. Regarding the hands, the original two-sided patterning process was similar to Lao's style. Now we reopen the mold to widen the edge of the luminous window and change it to a three-sided patterning effect, which echoes the effect of the word nail. Ps-specially emphasize the matching of the needle surface effect made this time. From the beginning of the 20th, many watch hands have been upgraded to multi-faceted pattern effect. I am confident that our craftsmanship is very good at the same price. The first time I tried the dial (time scale) and hand matching scheme, the actual effect exceeded my expectations (somewhat similar to the gs needle surface matching).
4. Regarding the watch strap, listen to the suggestions of watch friends to change the original three-bead to five-bead belt.
5. Regarding the buckle, the structure is changed to make a buckle with a turtle back structure, which makes the opening and closing structure more stable and smooth.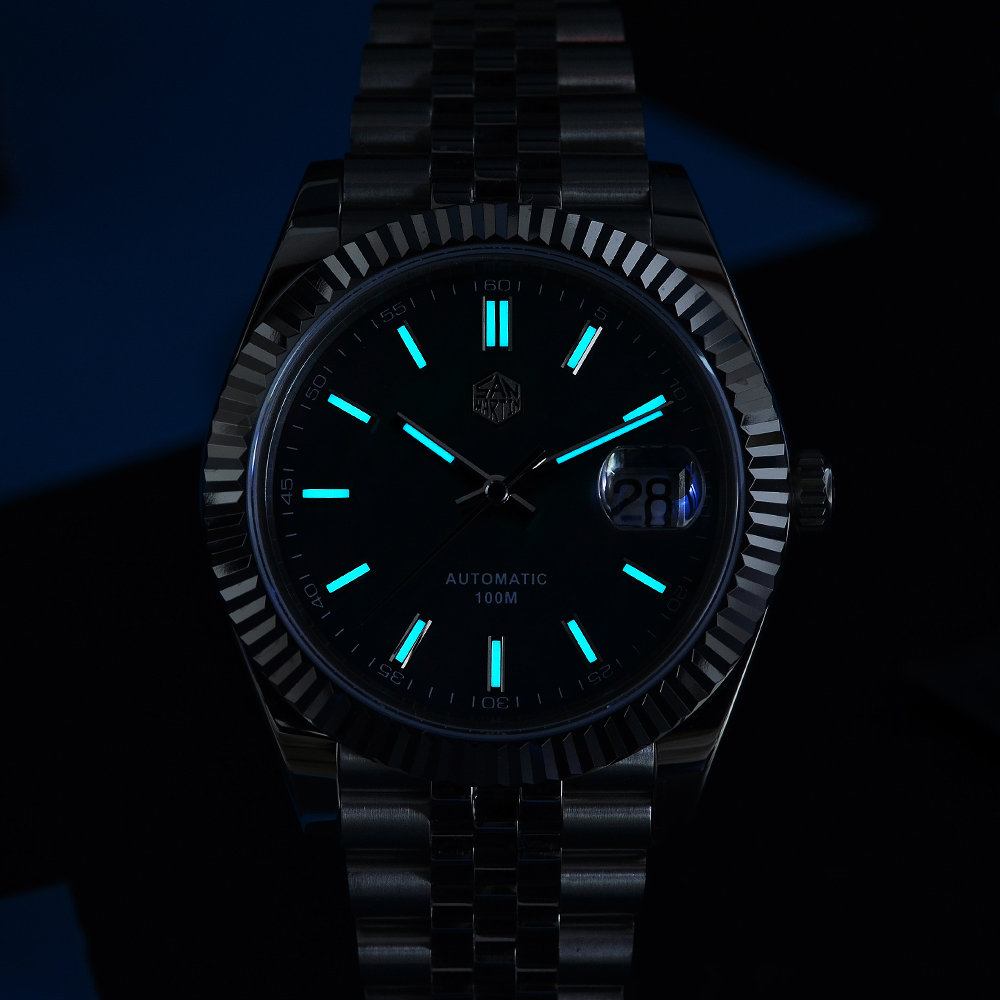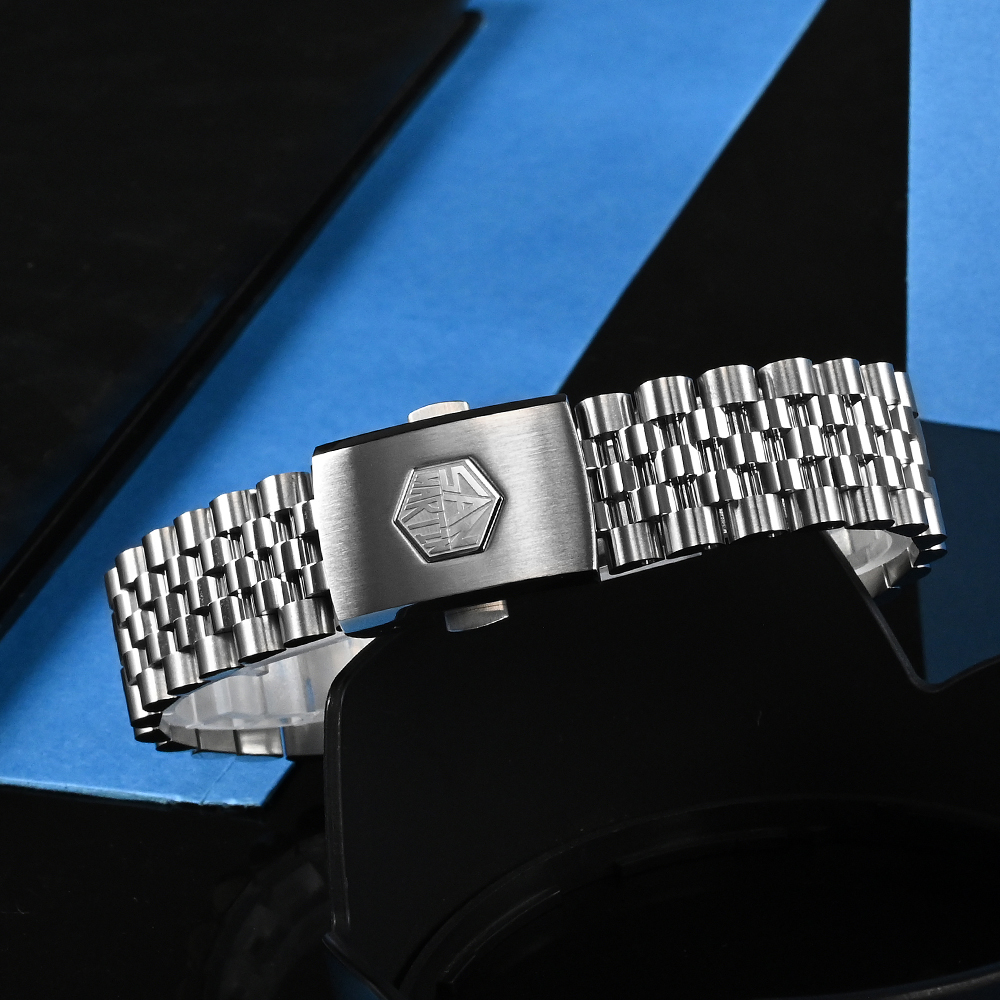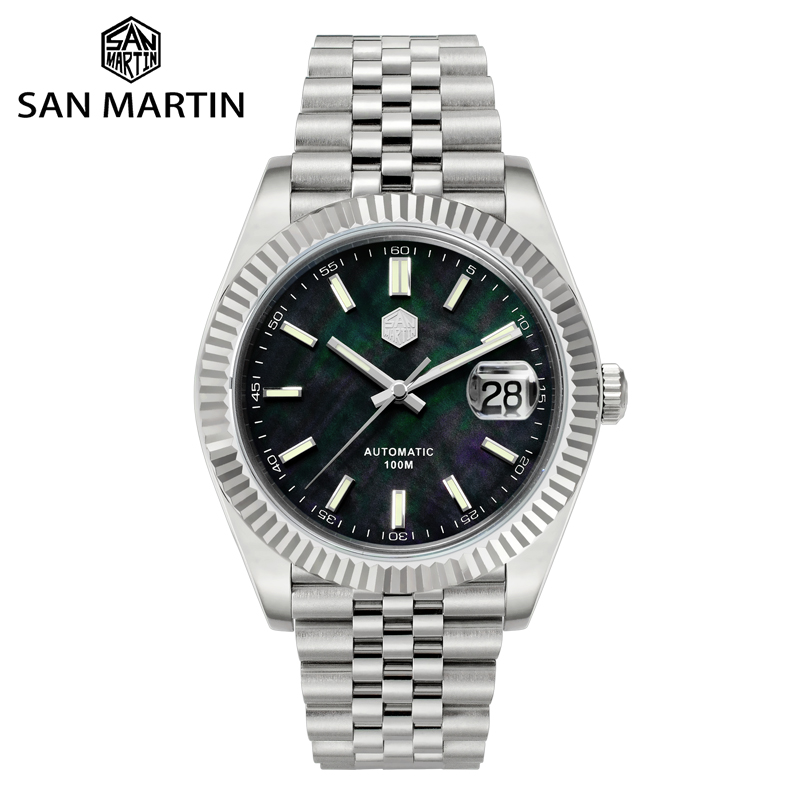 San Martin Jubilee Bracelet Retro Classic Luxury Watch SN058
Watch Specification
Model: Model: SN058-G
Movement: Shansheng PT5000 movement
Case:316L stainless steel
Glass: Sapphire Crystal Glass, Swiss AR Coating.
Date Window Convex Mirror, 2.5 Times Amplification Effect.
Bezel: Stainless Steel Carving Craft Bezel,
Hands: GS Crafts Hands, Perfect Details
Luminous: BGW-9 Blue Light
Crown: Screw-down Crown,With 3D Shark Logo
Case Back: Screw-down Case Back
Strap: 316L Stainless Steel Jubilee Bracelet, Size 21-16m
If your wrist is large,
Please contact our customer service staff to add bracelet link.
Water Resistant: 10Bar=100 meters
Watch Dimension
40.5 mm in diameter
Lug to Lug 47 mm
Thickness 12.5 mm
Band width 21 mm339.00
Weight: about 125g