Today, I will introduce the new SN0006 to you. This is a reference to the Rolex Retro Water Ghost 5513. There have been several different versions of the 5513.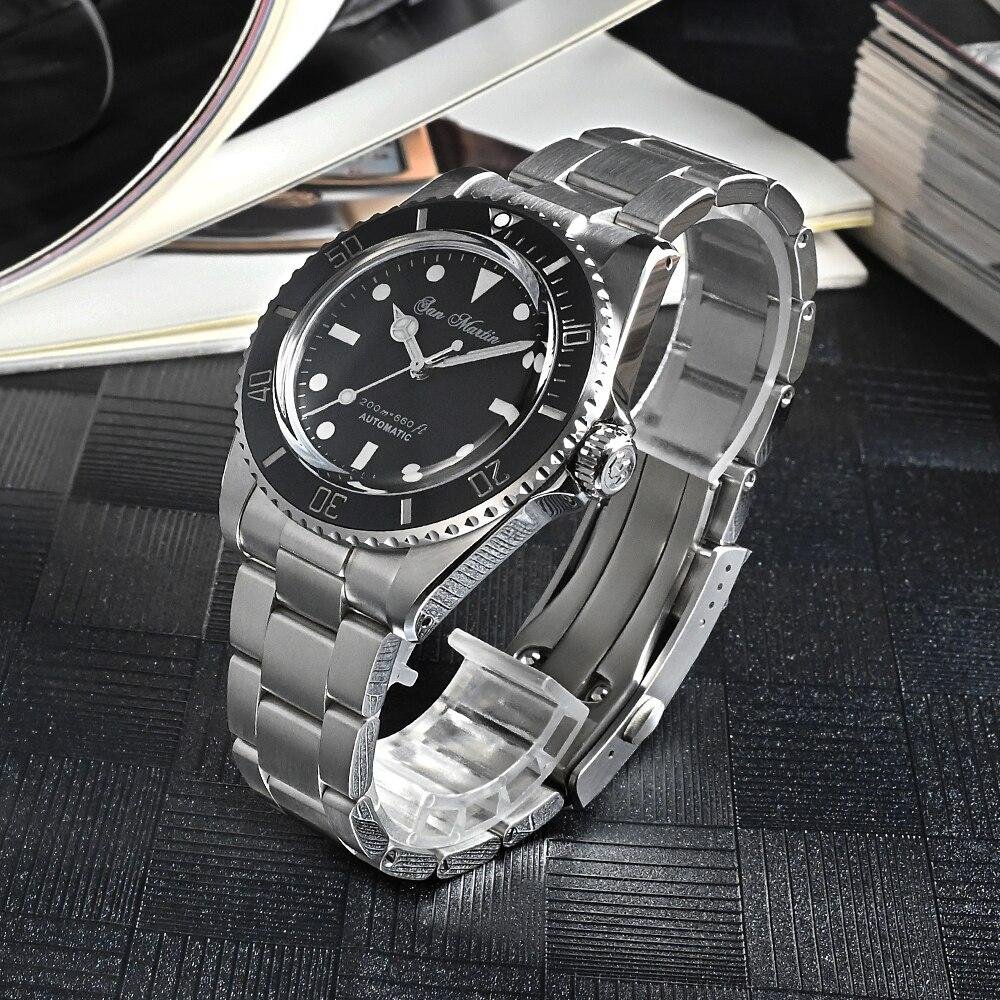 This version is a perfect combination of retro and modern, including most of the Retro elements: bubble mirror, printed hour markers, slender body and slender lugs, ear hole through-hole technology, head grain intaglio effect; solid steel belt combined with modern technology, also added shoulder guard position protection.
The SN0004 made by 6200 has been modified with more detailed craftsmanship.
We have changed this model to 5513 as a whole, and some old craftsmanship have been changed to modern craftsmanship. For our SN0004, there are some watch friends who don't like the rivet band and the retro luminous effect (like the effect of natural oxidation and become old), and prefer to change to the GBW-9 luminous effect.
It happens to be fully displayed on this SN0006, and SN0006 has a shoulder pad structure, and the body is polished by a polishing process. The ear hole through hole process is different from the previous SN0004. And the movement is upgraded to PT5000 and SW200.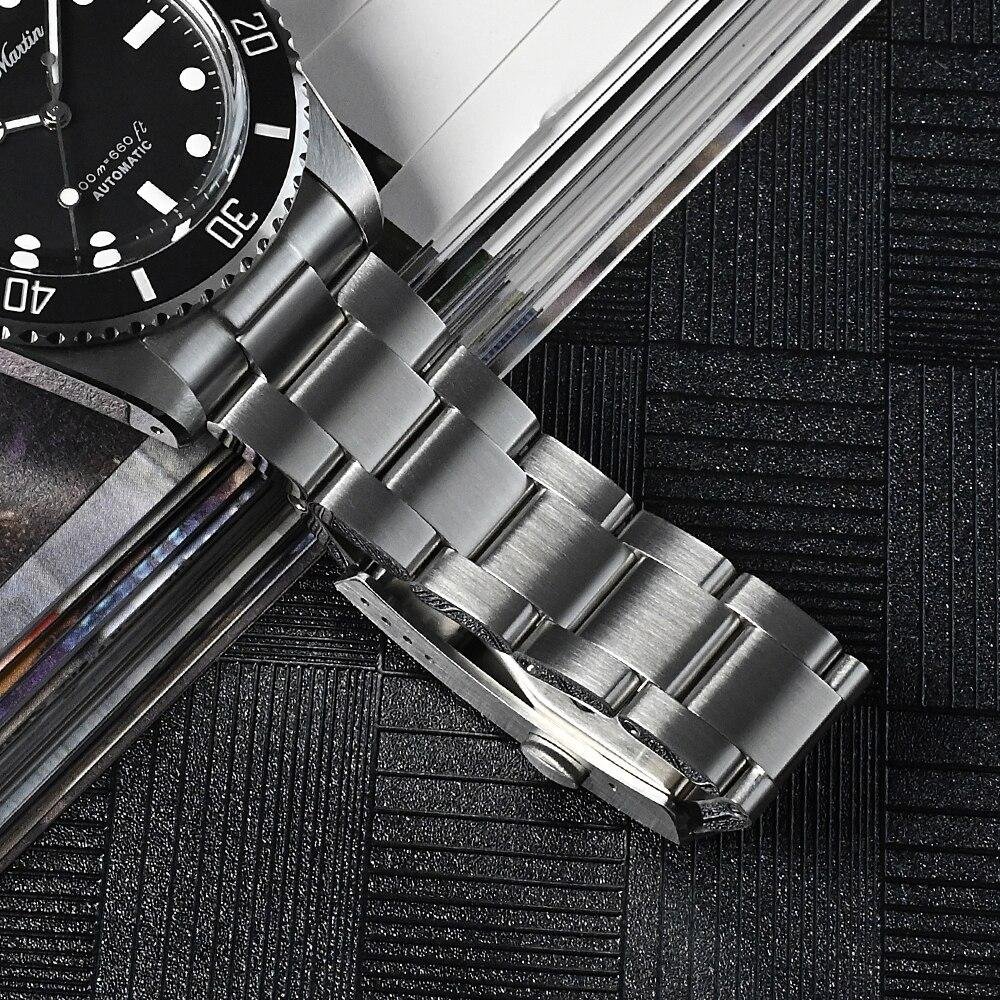 Introduce the basic data and craftsmanship of this watch: case diameter 39mm, case longitudinal length 49mm, bezel diameter 40mm, case thickness 13.5mm; the case body is polished, and the lugs are made through holes (after drilling the ear holes) Second polishing and polishing); lugs eight-character sand, the body and ears are connected to make a small bevel polishing process (I personally think it is a very good process, reflecting the details of the polishing process, highlighting the three-dimensional sense); the shoulder pad and the body are a R Smooth connection and polishing process; the three sides of the bezel are all made of sandstone technology, the upper and middle junctions are equipped with teeth, and the teeth are polished; ear bottom round sand; bottom cover three-step round sand technology.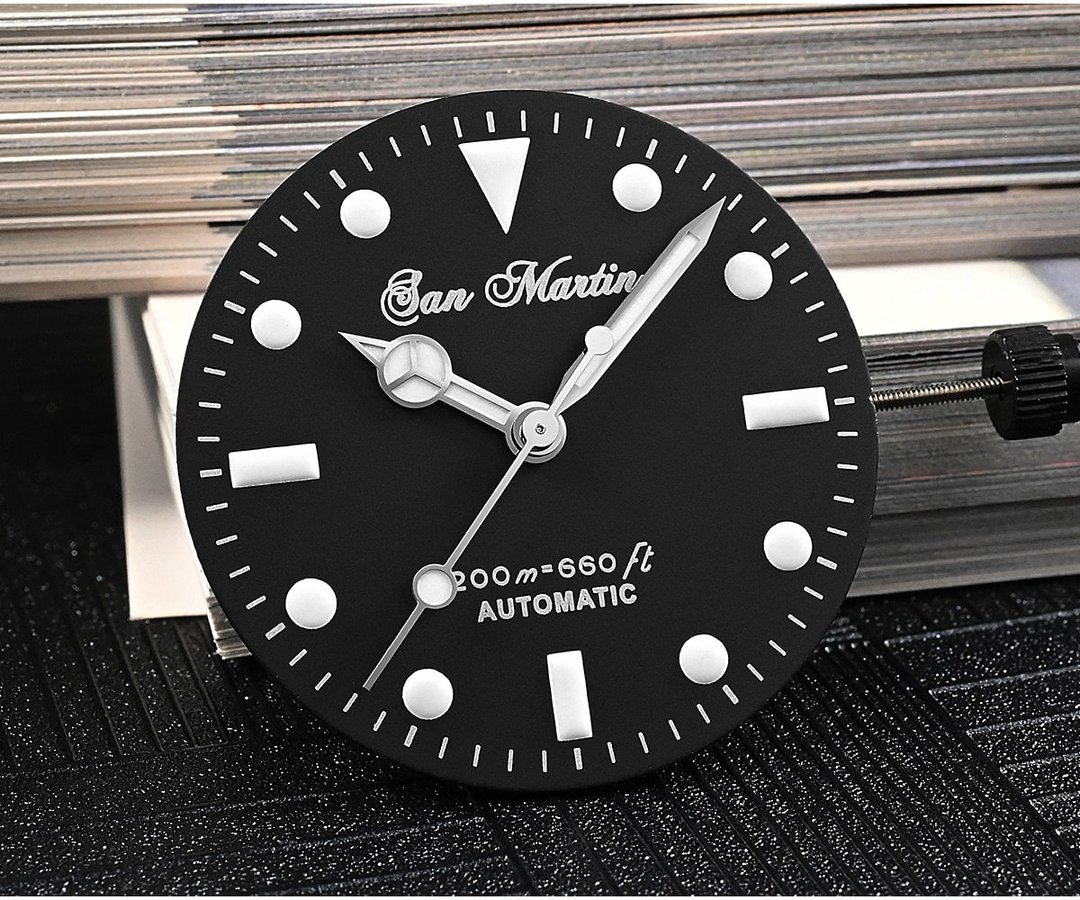 The dial has a matte black effect, the hour markers are embossed with BGW-9 luminous (10 times to ensure that it is thick enough, the three-dimensional effect is strong and the luminous is bright enough), and the logo and scales are printed with silver effect.
The hands are of classic Mercedes-Benz shape with BGW-9 luminous on the back.
The head grain of the watchband is made of intaglio effect, which ensures that the downward bending angle of the watchband is more comfortable to wear and has a retro effect.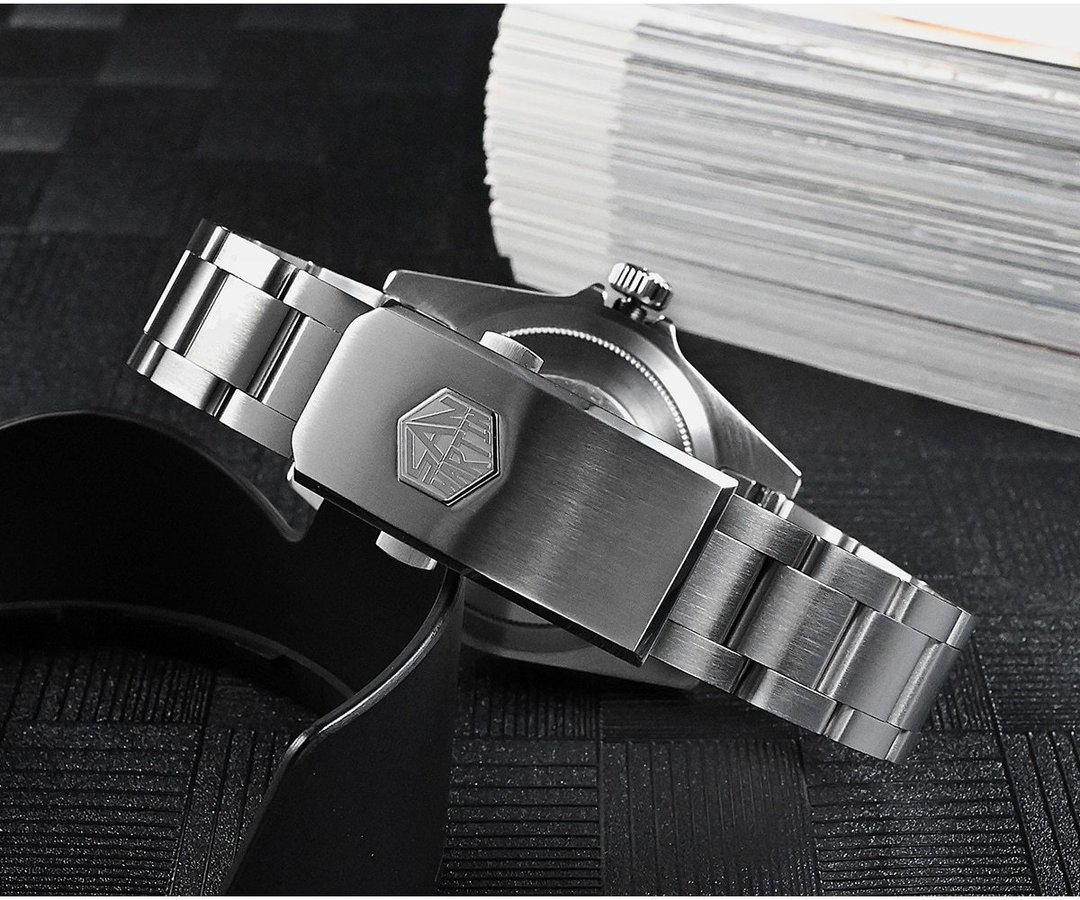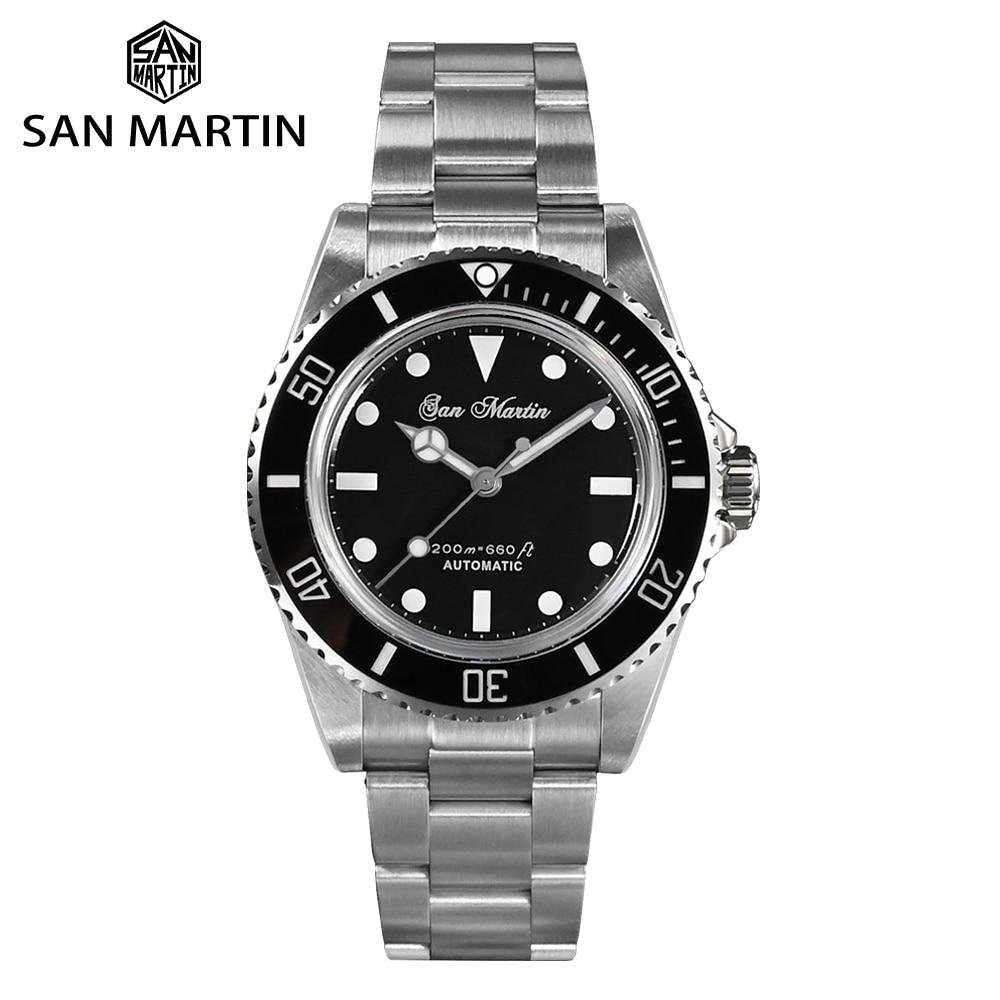 San Martin Sub Vintage Diver Water SN006
Watch Specification:
Model: SN006-G
Movement: PT5000/SW200 [automatic mechanical movement]
Case: Material - 316L Stainless Steel
Glass: Sapphire Crystal Glass, No Cyclops, AR Coating
Bezel: 120 Clicks Unidirectional Chronograph Bezel,Ceramic Top Ring, 12 O'clock Luminous Markers
Dial Color: Matte Black, Vintage Cursive Logo
Hands: Classic Benz Hands, Luminous Coating
Luminous: BGW-9 Blue Light, Hands and Markers
Crown: Screw-down Crown, With 3D "S" Logo
Case Back: Screw-down Case Back, Circle Satin Process
Strap: 316L Solid Stainless Steel, Brushed Front, Polished Side Bracelet,Width 20 * 16 mm
Clasp: Folding Clasp With Safety,With San Martin Hexagon Logo
Water Resistant: 20Bar=200 meters
Watch Dimension:
39 mm in diameter
With Drill Lug Holes
Lug to Lug 49 mm
Thickness 13mm
Band width 20 mm Weight: about 152g