There's a sweet spot in the watch trade.
It's where price and quality meet. You'll know what I mean. . You know that it's too cheap. The quality won't be there.
When a watch is affordable, has good specs and the reviews rave about the great build quality?
So is there such a watch?
Watches like San Martin.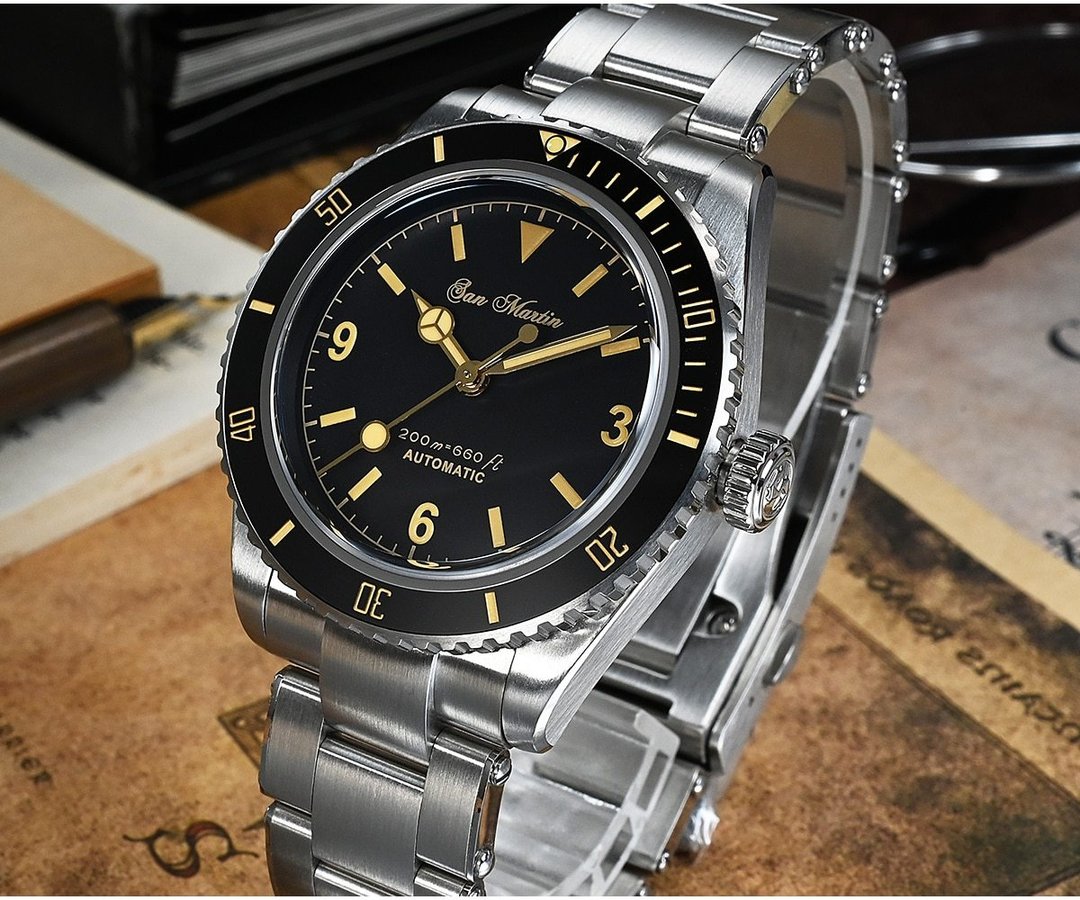 Who are San Martin Watches?
San Martin is a Chinese watch brand. It has gained a good reputation for making affordable mechanical watches. They're noted for their homage models, particularly those that take inspiration from classic dive watches.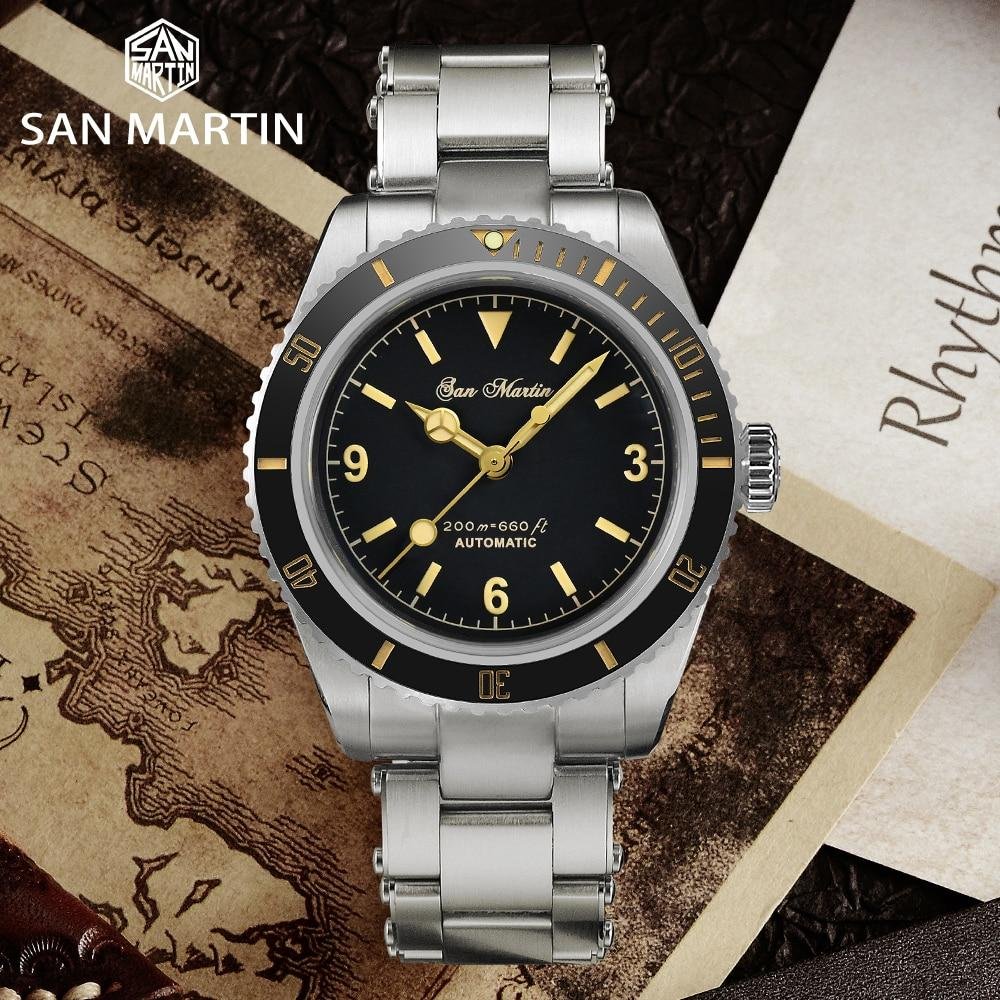 Are San Martin watches good quality?
The consensus among watch fans is that they are of good quality.
Watch nerds can be a tough crowd, especially when passing judgement on homage brands. But, the majority opinion - in facebook groups and forums, and my own experience - is that they are good value for money.
San Martin watch will have a Seiko automatic movement, sapphire crystal and water resistance.Importantly, the build quality will be very good.
San Martin is a little different. They also take inspiration from lesser-known models, including iconic Japanese watches.
I want to take you through the best models from the brand. What should become quickly apparent is their design inspiration.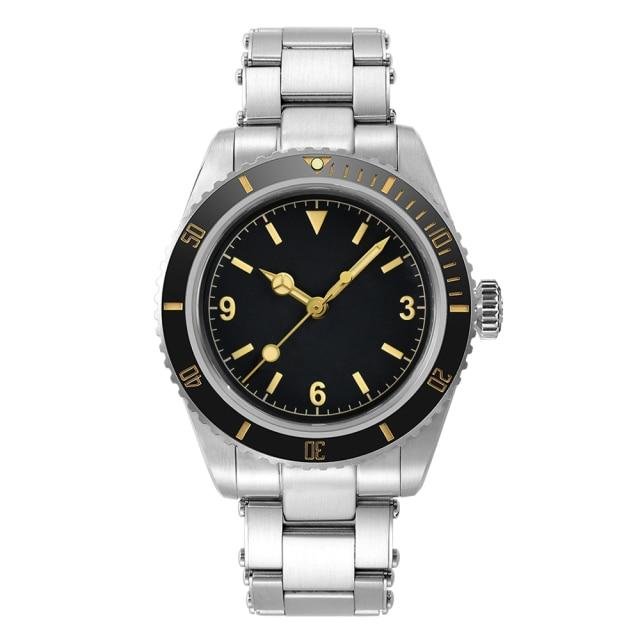 Brand: San martin
Model: SN004-G2
Movement: Matte Black (NH35A) / Vintage Leather (YN55A) automatic mechanical movement
Caseback: Screw-in solid caseback
Glass: Sapphire Crystal Glass,AR Coating
Bezel Insert: 120 Clicks Unidirectional Chronograph Bezel,Ceramic Top Ring, 12 O'clock Luminous Markers
Dial Color: Vintage Leather Dial, Matte Black Dial + Printed 3D Time Scale
Hands: DLC Gold Pencil Hands, Luminous Coating
Luminous: Retro Luminous Effect SLN C3 Green Light, Hands and Markers
Crown: Screw-down Crown, With 3D "S" Logo
Case Back: Screw-down Case Back, Brushed Process
Strap: 316L Solid Stainless Steel Bracelet
Clasp: Folding Clasp With Safety,With San Martin Hexagon Logo
Water Resistant: 20Bar=200 meters
Weight: about 140g
Case diameter: 38mm( without crown)
Lug length: 46mm (upper lug to lower lug)
Case thickness: 13mm (including mirror)
Lug width:20mm
San Martin Diver Watch 6200 Retro Water Ghost Luxury Sapphire NH35 Men Automatic Mechanical Watches 20Bar Waterproof Luminous ,Classic black dial
120 Clicks Unidirectional Chronograph Bezel,Ceramic Top Ring.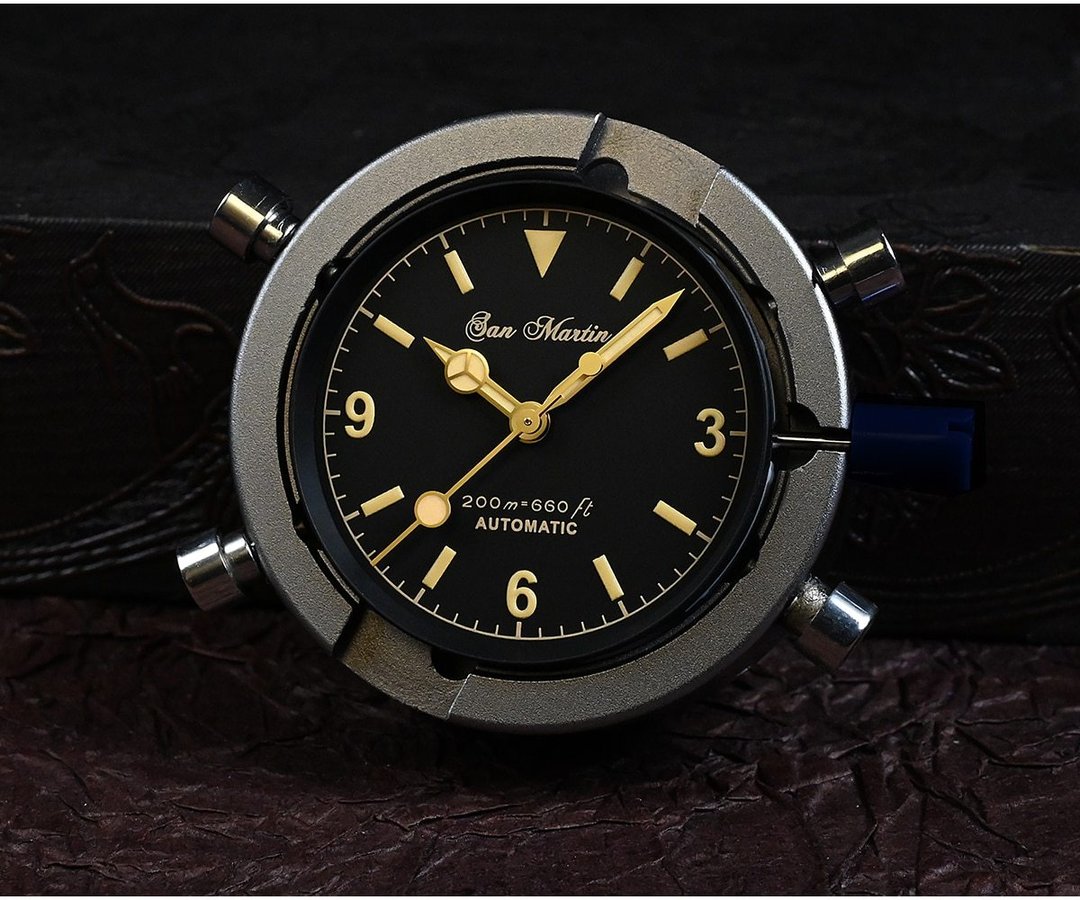 Stylistically, it ticks the boxes that you'd expect.
It's a cracking piece and in an era of over-sized watches, it's refreshing to have a modest 38mm case. That adds to the authenticity.
The specs are good and include a sapphire crystal and Seiko's reliable NH35 automatic movement.
The size and simple colouring mean that this is a versatile watch.
Folding Clasp With Safety,With San Martin Hexagon Logo.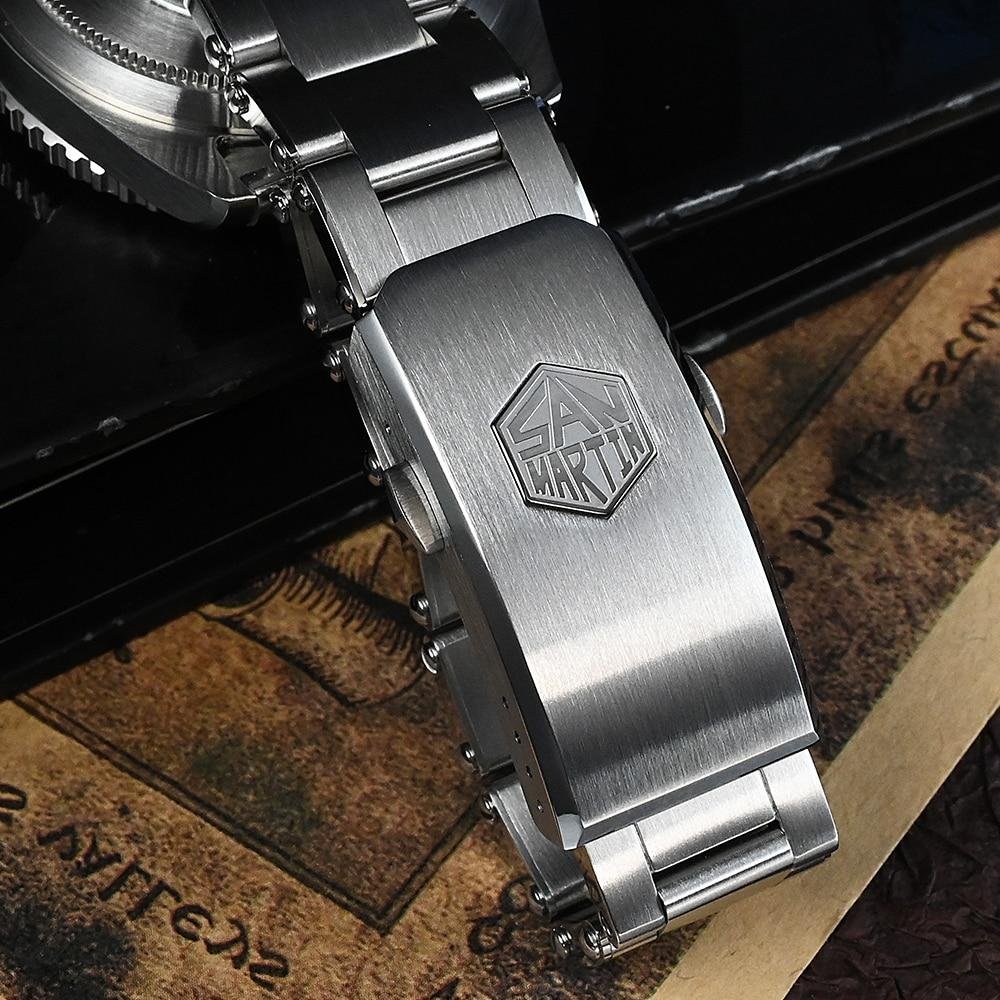 Conclusion
San Martin does something that I really like. They give you good quality watches at a very affordable price.
What they also do, is concentrate on their specific niches. For the most part that means dive watches and bronze models. Some are homages to iconic designs and some have more of their own DNA.
We seriously accept the supervision of every customer and put forward reasonable and valuable opinions,Let the quality of our watches be more perfect.
Constantly pursuing higher quality watches is the direction we have been insisting on!