Hello everyone, today I will introduce the upgraded style of the original style SN0026 (square and circle), which is changed to the 24-hour dual time (GMT) style on the basis of the original sports style. changes.
The main modification of the gmt style this time is the strap, and the sports match is a strap with 9 pearls. After it came out, many watch friends reported that the strap style did not match well. The friendly suggestions and opinions of the watch should be actively adopted, so it was repeatedly matched with different strap styles, and finally the 3-bead light strap style was selected. (At the same time, in order to meet the matching of the front sports style, this time the case is drilled and adjusted repeatedly to ensure that the strap can be matched with the same ear hole position as the previous sports style). Another change in detail is the sanding of the lugs. The original solar sand effect has been changed to a straight sand effect, which better matches the process effect of the strap edge bead straight sand.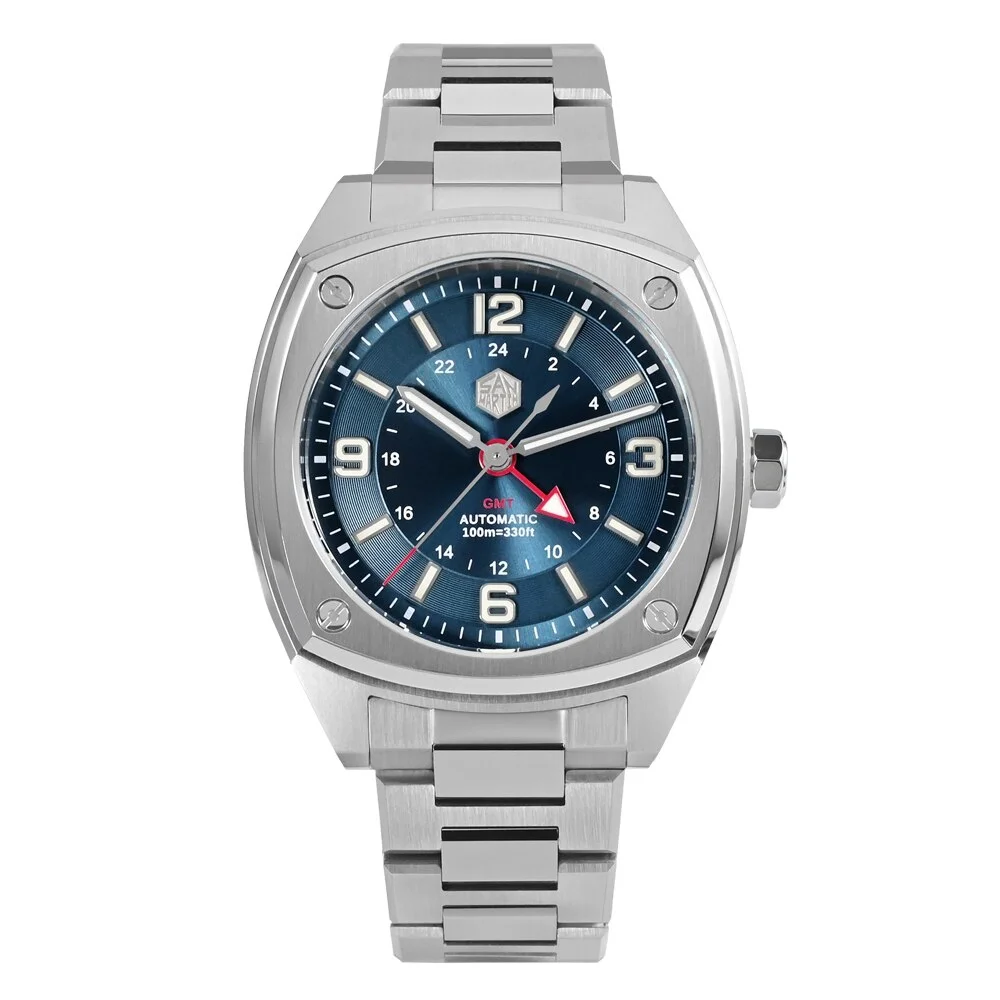 Model: SN026G-C
Movement: 6460 automatic movement
Case: 316L stainless steel
Diameter 39.5mm (without crown)
Length 47mm (upper lug to lower lug)
Thickness 12mm (including watch mirror)
Ear width 20mm (with the inside of the strap)
Glass: sapphire glass + Swiss shadowless anti-reflective coating
Dial: sun pattern + CD pattern craftsmanship, three-dimensional metal stud hour markers
Pointer: sanding on the front, flower needles on both sides (GS hand-applied flower craft)
Luminous: BGW-9 Luminous (Luminous Color: Blue Green)
Crown: screw-in bar
Bottom cover: screw bottom cover
Strap: Solid 3-bead steel strap
Clasp: Double press folding clasp
Waterproof: 100 meters waterproof
Total weight: about 180g

In the end, it can be said that the SN0026 style is one of the few original styles I have made, and the style that I am looking forward to more, and new matching plans will be continuously derived from this style. I hope that the majority of watch friends can recognize it, and at the same time, I also very much welcome the majority of watch friends to give some suggestions and opinions.