Today, I will tell you about Seiko's classic diving style "Tuna"
"Tuna", which was born in Seiko in the 1970s, is also known as "tunacan" and "tuna". The case has a layer of protective steel and a crown at 4 o'clock. The whole looks like a round Tuna. Sturdy and durable, the watch friends of the domestic Seiko forum can say that basically one person has one, and they all belong to the Seiko professional series Prospex. Common 300M diving watches include SBBN015, SBBN017 (the old SBBN007 has been discontinued) and limited edition SBBN023. 1000M SBBN013 and SBBN019 (limited edition White Dolphin), SBBN021 (limited edition Blue Whale), all equipped with Seiko 7C46 quartz machine core. There are also SBDX011 (Seiko 8L35 movement) equipped with a mechanical movement, and SPRING DRIVE SBDB009 with the latest 5R65 movement, and many more. There are also mountaineering series SBDC011, SBDC013 and limited edition SBDC021, which are called "Lu Tuna" by Seiko fans.
Today, I mainly share with you some new collocations that we have derived from the Tuna style. After more than two years of continuous development and innovation, it can now be matched with hundreds of different matching schemes, different hands, dials, armors and chronographs, as well as straps of different styles and materials. Simply name a few styles
1. Bronze vintage style
The style has now been upgraded to a final effect version with a steel casing, bronze armor, bronze chronograph lap and bronze chronograph lap scale patches, bronze crown, bronze clasp. Dial with black bi-calendar printing, enamel blue and enamel green genuine stud hour-markers.
2. Remnant ancient black army watch style
This style has now been upgraded to the final effect version, with a steel inner liner, remnant black armor, remanufactured black chronograph ring and glass chronograph ring corresponding to the dial color, remanufactured black crown, remanufactured black clasp. The dial is a two-tone printed surface.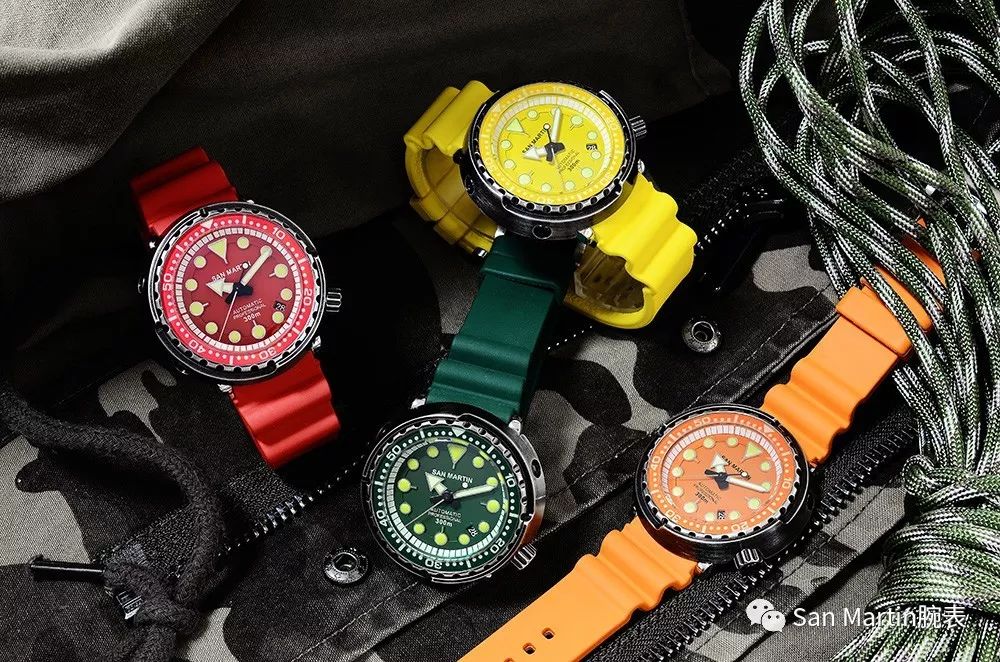 3. Steel color style
The matching is the sun-patterned enamel surface, the color classification is red, blue, green, orange, and the timing circle adopts the same color glass circle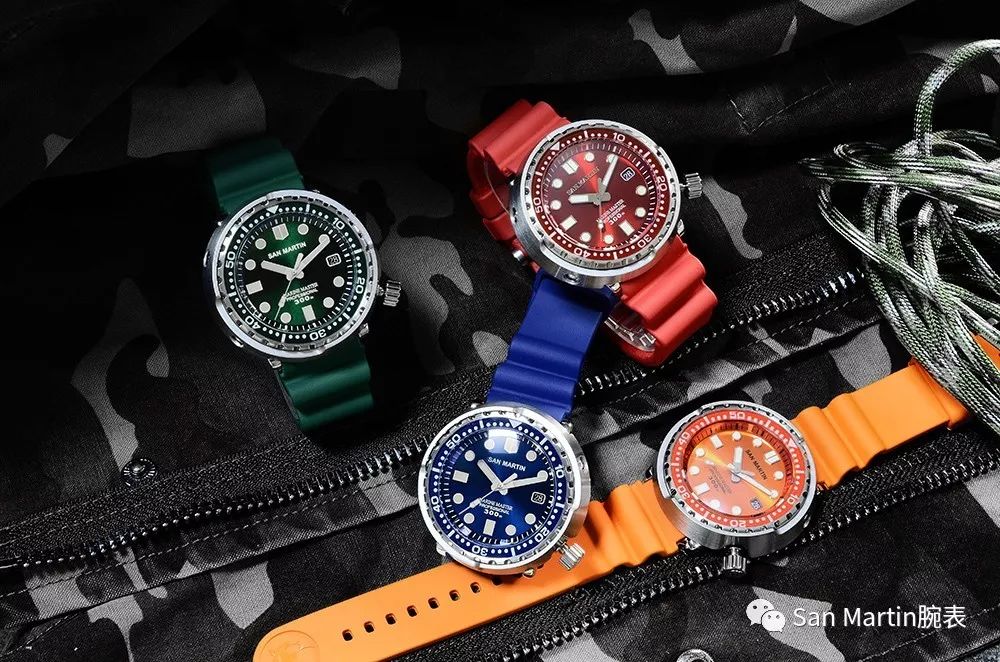 4. Steel regular style (including mechanical movement and solar movement)
Solar movement with mountain tank style, mechanical movement with water Tuna style.